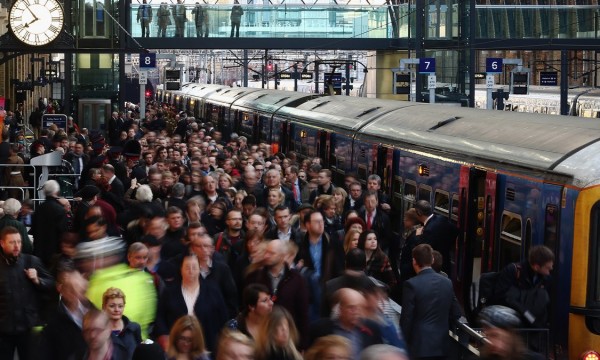 When it comes to moving to the city a lot of people are put off by the cost. Generally, big cities are more expensive than renting a property further out, but that doesn't necessarily mean that if you're regularly commuting in for work, that this is a cheaper option. While big cities like London are very expensive to live and to work, depending on how much you earn, it can sometimes be cheaper to find a property close to the rental offices that you are working in in order to reduce monthly expenditure. Before you commit to either moving to the city or commuting in, you will need to work out the exact cost of both in order to decide which one you will prefer.
Cost
Cost is one of the most important considerations when moving anywhere, and city apartments are generally more expensive than the same size that you will get further out. In most cases, you will be able to get more for your money further out from the city. However, depending on where you're considering moving to, commuting can actually work out a lot more expensive. For example, if you're considering commuting from Essex to London, your travel costs alone will be around the £5000 annually, whereas finding a property on the outskirts of London in a Travel Zone will help to reduce your costs dramatically. However, if you're on the outskirts of Newcastle and you're looking to commute in, it is highly likely that travelling costs into the city will be a lot cheaper, and therefore moving to the city is not the cheapest option.
Location
Location is exceptionally important when you're looking to save money and in most cases this will help to determine whether it is cheaper to move to the city or commute. Properties in the north of the UK are generally a lot cheaper than the same size property that you will find in the south (although this is not always the case) and scouring the search results is the best way to find the perfect property at a price you can afford either in or outside of the city. Each town, village and areas of a city will have different priced properties, even if they are simply 10 miles away from each other, and because of this looking at a variety of properties is exceptionally important. This is something that should be considered whether you're looking at purchasing a house or even renting a commercial property.
Preference
In many cases, deciding whether you want to move to the city or commute in is down to preference. While commuting may sometimes be the cheaper option, it may not be worth the toll on emotions and time that it can have on a person, and some people may believe the right choice for them is to move into the city. On the other hand, some people may prefer to commute in so they are away from the hustle and bustle of the city, and therefore away from their place of work providing a differentiation between work and home environments. While cost is one of the most important things to consider when it comes to determining your budget, personal preference will also have a great impact in whether you decide to move into the city or commute.
Find Properties for Sale in London and the Surrounding Area: