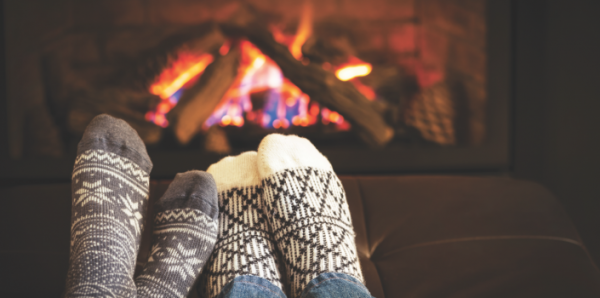 The autumn season is upon us, welcome in the arrival of fallen leaves, colouring the pavement with yellow and brown, embrace the nights in with hot chocolates and blankets. With all this comes the colder weather, where the sun still shines yet the heat is gone, replaced by a cool wind.
Despite the decrease in temperature it is still possible to function with people wrapping up in hats and scarves and venturing out in the cold air to continue with their day. For most it is better to stay inside with cosy blankets and the heating on. As fun as this can be it is a detriment on the heating bill.
The more people turn their heating on the price in heating increases causing peoples' bills to grow. This is simple to avoid with a few tips to prevent any drastic changes in how much your heating bill is.
With the temperature becoming colder it introduces a struggle between having the heating on to stay warm or keep it off to avoid paying an extortionate amount on heating bills.
One way to quell this argument is by wrapping up. When you're at home its best when you wear comfortable clothing, which sometimes isn't very insulating, yet purchasing a few items that combine comfort and warmth will leave you feeling cosy and will allow you to stay hot without turning the heating on.
If it does come to turning the heating on, there is a simple way of reducing the amount you pay for it. Firstly most boilers will have a timer that you can turn on and organise in order to allocate when the heater turns on, this will save on the amount you use the heater whilst still keeping your home warm. With most modern houses and flats there is good insulation which means you can allocate the time to four hours all day.
Finally when you've heated the house it is attempting to keep the heat from cooling down quickly. This is simple and involves keeping windows and doors shut, by doing so the room is able to retain the heat and stay warmer for longer.
Autumn the time of shorter days and pumpkin spiced everything, also the time when the temperature decreases and heating prices increase.
By being smart with you heating, wrapping up, delaying the heater time, and keeping windows and doors shut, will save you money on heating throughout the autumn and winter months.