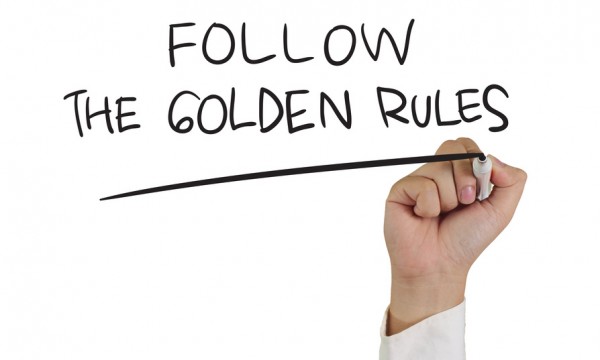 The first rule of property development… you don't talk about property development.
But really, there are a few golden rules to take into consideration when making bold choices and taking risks while developing properties, here are just a few:
Location is key
This may seem obvious, but the area you buy in is of great importance when working in property development. You may discover a plot of land or an unused building that looks like it has plenty of potential but if it resides in an area with a high crime rate or poor education connections it isn't going to be considered desirable to those young first time buyers you perhaps intend to target or families with small children. Consider carefully the location a property or piece of land is based in and discern whether the risk will lead to reward.
Know what your competitors are doing
It's not cheating, it's business. It's very important that you keep a close eye on what your competitors and the big players in the area are up to. If, for example, they are seeing great success using eco products and making their properties greener perhaps you need to consider implementing a similar idea. Keep on top of how they are getting on in a business sense on a site such as DueDil.
Only hire the best
Contractors are an important element of any property development no matter its size, therefore you need to employ only the best when it comes to hired help. A shoddy roof tiler or a haphazard plumber will only cause you issues later, so improve your property development portfolio and reputability by putting a strict vetting process in place and only hiring people who will do the very best work.
Don't set unachievable deadlines
Sure, a six-week turnaround would be great but if you need to strip walls back to bare bricks or rip up flooring to install central heating these jobs are going to set you back a bit. As a property developer it's very important you don't make promises you can't keep.
Understand what adds value
Look around at properties nearby in the area, discern what they are missing and then attempt to include this within your development. If you're doing up a house and there's room for a driveway or even a garage, consider having this included in the development plans. It should add value and pull in interest from buyers over other similar properties that don't offer this extra.
Stick to budget
It's very easy for a development to run over budget, perhaps you want to install a fancy bathtub or add solar panels, but these should only be included in your plans if you have the money to foot the bill – and it's very important you always have a little spare cash to cover anything in the budget that creeps up in price.
Follow these simple rules and you should see success with the next development you take on.