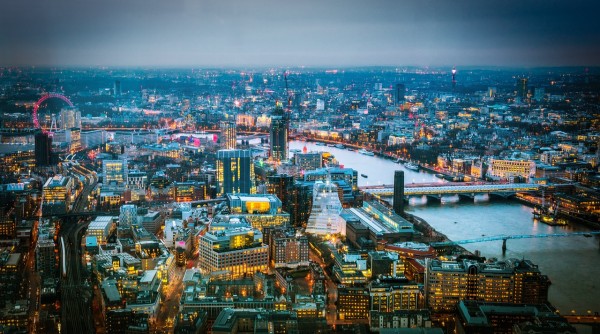 After a year of record-breaking and sustained growth, London's property rental market is finally taking time to 'pause for breath', according to one lettings agency.
Benham & Reeves Residential Lettings says 2015 many parts of central London prime property areas have seen rents falling which is a trend that began in the inner suburbs.
Indeed, for three quarters running, London rents have either risen slightly or plateaued as the market absorbed the unprecedented growth seen in the first half of 2015.
The firm's report says that luxury property demand in Knightsbridge, Belgravia and Chelsea, as well as the surrounding areas, appears to have peaked.
The reason for this is that wealthy non-UK investors are avoiding London's property market until the EU referendum in June and various foreign governments have also put currency controls in place to restrict how much cash foreigners can take abroad.
Prime central London properties increasingly attractive to foreign investors
The report anticipates that in the coming months, the value of Sterling will fall which will make prime central London properties increasingly attractive to foreign investors.
The firm's Marc von Grundherr said: "After huge gains in rental values, this is a pause for breath. Unfortunately, this pause, for tenants, may only be temporary.
"With more amateur landlords exiting the rental market and increasing restrictions on buy to let means there will be a drop in supply despite a growing population. Rents will inevitably, over the long term, go up."
The letting agents report also points out that rents in the suburbs are increasing as confidence grows with strong growth being reported in Wandsworth and East London's 'trendy parts'.
Demand for rental properties is strong
They say that demand for rental properties is strong in Bayswater, Notting Hill, Kensal Rise and Queen's Park where tenants can find comparative value in large family homes.
Substantial growth has also been reported in North London, particularly in Golders Green, Colindale and Hampstead Garden Suburb and there's been a big growth in rental demand for the area close to the Tottenham Court Road 's Northern Line interchange which had been closed for Crossrail works.
However, the rental slowdown is not just being experienced in London, according to Rightmove who say that buy to let investors across the UK are being put off from buying property by rising stamp duty costs.
According to the estate agency, interest in buy to let properties from investors dropped by 27% last month, compared to the same month last year.
That fall is seen in comparison to the number enquiries from buy to let investors rising by 24% between December and February.
Find Properties to Rent in London and the Surrounding Area: