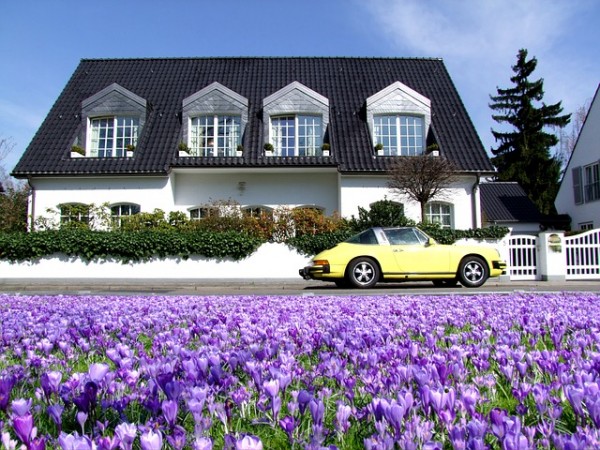 Luxury home owners are finding it harder to sell a property in the UK and some have been adopting new techniques when selling their homes. Property experts have warned that home values could plummet by at least 10% by the end of next.
Nationwide said the latest price correction was not unhealthy given the fast acceleration of prices at the end of 2009 and early 2010. "Recent market trends remain consistent with an unwinding of the supply-demand imbalance that drove up prices for much of the last year. "As more sellers have returned to the market, buyers have a greater selection of properties to choose from and more bargaining power with which to bid down asking prices," said Martin Gahbauer, Nationwide's chief economist.
To combat the difficulties in the housing market many vendors are turning to websites such as The House Shop who offer different methods to boost the chances of a sale. Director Nick Marr calls this Extreme House Selling
Extreme House Selling is being proactive and doing "everything possible to sell homes". Extreme House Selling goes way beyond what most Estate Agents and Home Sellers normally do to sell their homes. 
Nick Marr "None of us can change the market, but we can try to make the most of a really tough market. Private home sellers can take ownership of their marketing, accept responsibility, make decisions and take massive actions to sell their property.
One vendor has joined in Extreme House selling by joining the Referral Reward marketing option offered at The House Shop.  He is selling his luxury Essex home and offering a cool £20,000 reward to anyone that finds him a buyer.
The House Shop concept of Referral Rewards is part of the Extreme House Selling concept and an example of vendors employing extreme house selling techniques. The strategy deployed effectively means that sellers are head and shoulders above the competition and can help create a huge marketing team. Another technique advocated by The House Shop is using Social Media to help sell property online
Nick Marr believes that Extreme House Selling reduces stress felt by frustrated buyers
"My experience has found that home sellers stress comes from being passive and applying proactive tactics can actually help this stress. Pricing is still one of the most important factors and you must make sure you are beating the competition with your proposal.
More about: