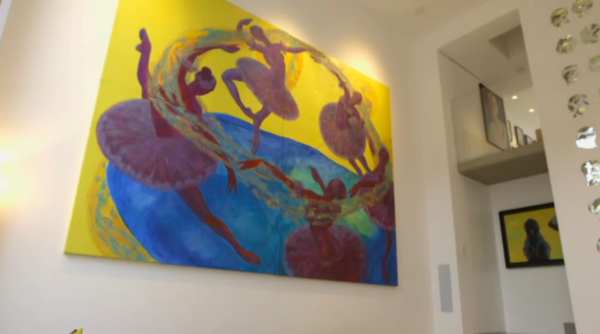 The third and final episode of Millionaires' Mansions focuses on The Royal Borough of Kensington and Chelsea. We see property development as we have never seen it before, where developers are selling fully furnished homes that appeal to the super rich market. While we may be used to seeing show homes filled with furniture, giving us an idea of what our potential future home could look like (which generally reminds me of walking around IKEA), these property developers take it to the next level.
All of the furniture and fittings are high-end, with paintings borrowed from local art galleries, full libraries and even premier champagne left in the fridge for a potential new buyer. This is known as 'turnkey development', which aims to sell a lifestyle to a potential buyer- ideal for the international elite, who jet in to London for the weekend with the aim of purchasing an exclusive property, with no time to furnish it.
Sally Mackereth is one of London's leading architects and property developers who specialises in 'turnkey development'. As Sally explains, turnkey development can be risky; "we have to make a best guess, we don't know if someone will want any of it." We first see Sally furnish a flat on sale for a cool £16m, which she has aimed at a young, wealthy market "who drive up and down Park Lane in incredible cars". That's right- while most people in their early twenties are struggling to afford £600 per month for a small boxy room in London, others are off buying £16m flats. According to Sally, these buyers are often international, so won't even be in the property for the majority of the time.
Do you think they would take me up on house-sitting services??
Further into the show, and we gain a better understanding of what 'turnkey development' actually is, and how it is more than just filling a property with lovely furniture. Mackereth takes on a new project in Chelsea- a previous art studio where the likes of Lady Di and Margaret Thatcher were painted, and also where the legendary Oscar Wilde used to hang out.
Sally feels that in order to do the property justice, she should keep it as quirky and bohemian as possible, while still appealing to the flashy international market– quite a task. In order to stick to this brief, she hires a man known as 'Mr Chelsea', David Le Lay. Le Lay describes Chelsea as "artistic, vaguely bohemian, slightly risqué…(but) today, it is neither artistic or bohemian, it's where the rich of the world come to live". We get the impression that there is a definite divide between the traditional residents of Chelsea, and the international tastes that have taken over. When Sally explains her design plans to Le Lay, including her vision of satin fabric walls replacing the traditional paint, David claims that "an enormous amount of money is being spent, just for the sake of spending money…but one has to question, is it good taste?" Bizarrely, Mr Chelsea seems to be saying exactly what is on everyone's mind- I, for one, think I'll be sticking to wallpaper or paint to colour my walls, and will be leaving the fabric for soft furnishings.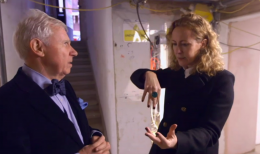 As the project goes on, Sally goes above and beyond to create the ultimate bohemian pad, visiting Paris to find quirky furniture, Milan to buy bespoke satin fabric (to cover the walls, obviously), and Croatia, to purchase 8,000 year old wood that has been submerged in mud for thousands and thousands of years. The wood is eventually turned into a dining table, with solid bronze fillings that will make a statement piece…although to most people, it would probably just look like a regular table. As Sally explains, the aim of travelling around the world, collecting all of these bespoke pieces is to create a story behind the flat, selling a bohemian lifestyle to the potential buyer. I can't help but feel that the fact that Sally is buying all of this furniture, to tell a story of a flat for someone that hasn't even brought yet is completely superficial- it may be filled with interesting pieces, but the story and lifestyle that she is creating isn't actually genuine.
While many of the super rich may like having the stress of furnishing their own house taken away from them, it turns out that some of London's elite enjoy doing it themselves, just like us mere peasants! Julia Solovyev, a Russian export and London property investor has a much more personal approach to buying and decorating her own property. After looking around a £4m turnkey development in Covent Garden, which she decided was poorly done, commenting that "(it) feels like you'd spot this lamp in Zara", she decides to instead buy a £6m town house in one of London's exclusive districts instead.
Julia, at first looks to notable interior designer, Nicola Fontanella, to assist in finding the perfect 'look' for her new home. However, after deciding that she could not work with another strong minded woman, Julia decides to transform her house entirely by herself. While me and you may gather a bit of inspiration by looking through Ideal Home Magazine, or even taking a a glance at one of TheHouseShop's interior blog posts, Julia instead takes a snoop around her neighbour's house. Complete with a newly installed basement, double height living room, commissioned artwork from Georgia and a feature with silicone injected, petrified moss, Julia seems to have finally found someone with a similar taste to her own. While we may never know the outcome of Julia's decor research, she does take us on a promising tour of show rooms; one of which specialises in leather carpets, walls and bathrooms. Even at the end of this series, I still don't understand why you would ever want to have the remains of a dead animal on your wall….
While most of the series has, indeed, focused on the international elite and super-rich, we finally get to meet a long standing resident of Chelsea. Serena and her artist husband moved into their Chelsea home-come-art studio in 1971, where they paid just £15 a week (hello, inflation!). However, after a property developer purchased the freehold of Serena's building, she cannot afford to contribute towards the renovations that the developers plan to under take, with Serena saying "they did give me figures…large figures!", and so moving out of her home is unfortunately, the only option.
It seems, that for the older residents of the Royal Borough, like David Le Lay and Serena, the demands of the super-rich are all very bemusing: "Underground living- that's what people want nowadays, isn't it?" The divide between the traditional and modern Chelsea is abundantly clear, and really demonstrates the transition and evolution of London and the property over the years and how it has turned into a lucrative, international and multicultural city.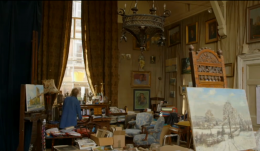 Catch up on Millionaires' Mansions here. 
https://www.youtube.com/watch?v=4R3QWCnN2gw
Find Properties for Sale in London and the Surrounding Area: