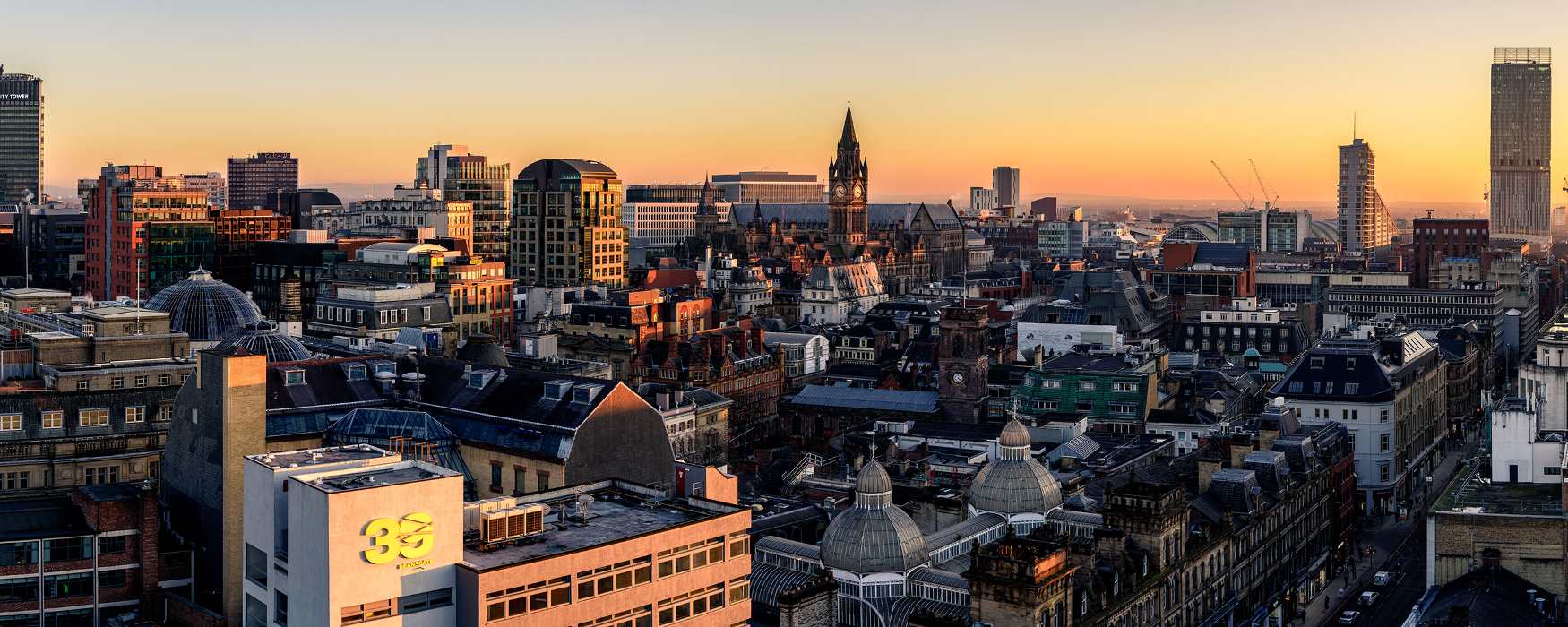 For years, London has been at the forefront of every property investor's mind. With the largest population in the UK, the capital is regarded as one of the world's most influential financial hubs with unparalleled job opportunities and a distinctive culture. However, when it comes to property investment in the UK, there's a new city on the block with positively more opportunities to offer!
With an area of 115.7 square kilometres and a population of over 510,700 people, Manchester is in the top three largest urban cities in Britain. With the Northern Powerhouse putting emphasis on northern economies over the last decade, Manchester has been named the 'second city' after London and is rising in prominence as a property investment destination.
Where the London market has experienced ups and downs, Manchester's has gone from strength to strength – giving investors strong faith in upcoming property opportunities in the area which can be somewhat turbulent in the capital. London is experiencing its slowest growth rates ever, with house prices down 4.4% in the biggest slump since 2009. In comparison to Manchester's annual average growth rate of 4.2%, investors are attracted to locations where the cost of property is creeping up as it's a big indicator of capital growth and subsequent investment success.  
According to a Guardian article from March 2018, 'The north-south divide in house prices is beginning to narrow as the booming London property market fizzles out, according to experts who forecast parts of northern England are set to maintain a recent increase in value.' Nevertheless, despite the price decline in 'the big smoke', London is still notoriously known for its expensive property prices. In the face of drops in house inflation, the average price in the capital city is £481,556, whereas Manchester's average is only around £153,600.
More affordable property prices in Manchester means investors can acquire bigger properties for less money. This is especially beneficial for those investing in buy to let as 2-bedroom apartments with higher NET rental income can be obtained in the city centre for the same price as an extortionately priced cramped studio on the outskirts of London's central zone.
RWinvest is a specialist property investment company who have recently moved their headquarters up North to support a shift in property from London to Northern Powerhouse zones like Manchester. The higher yields are appealing to landlords in hotspot areas such as Ancoats, Salford and the student-busy Fallowfield where rental returns on property can reach as high as 8.6%. London's statistics aren't as welcoming with towering house prices met with unhealthy rental yields that feature in the bottom ten postcodes for buy to let investment in the UK.
London population forecasts also don't bode well for property prospects with numbers expected to remain at the same level in imminent years. Manchester, on the other hand, is set to see a boost in rental demand for property as more and more tenants flock to the city's streets for accommodation. The trendy lifestyle combined with lower-cost apartments are helping to propel the population forward to reach 2,968,000 people by 2030.
Find Properties for Sale in London and the Surrounding Area: