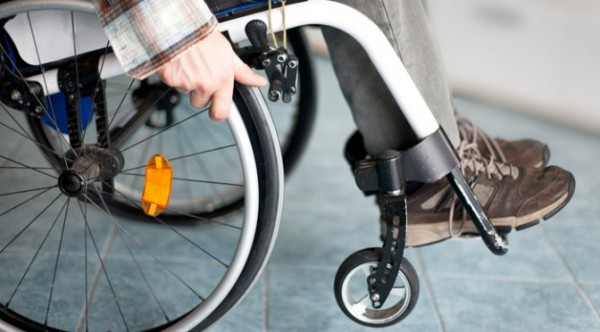 The Disability Discrimination Act (DDA) gives disabled people important rights of access to everyday services. When it comes to moving home many disabled people find that to adapt a property to meet their needs takes time and a great deal of money. By law Shops, cafés, banks, pubs, post offices, theatres, local councils, doctors' surgeries, hotels, hairdressers need to be accessible making a home easy to use is top priority
What are Disabled Facilities Grants?
If the house you are moving to needs to be adapted to meet your needs, you should apply for a Disabled Facilities Grant from your new local council. An occupational therapist will come and do an assessment, so that you can know in advance whether you're eligible for a grant and whether the house is considered suitable for adaptation.
If your current home has already been adapted through a Disabled Facilities Grant, you may be able to take items like stair lifts or bath hoists with you when you move, if they would be suitable for your new home. Check with your local council for their particular rules about this.
More here:
Direct Gov – Disabled Facilities Grants – introduction
Applying for Relocation grants
If you've applied for a Disabled Facilities Grant to make adaptations to your current home, and your local social services department has decided that your home is not suitable for adaptation, your local council may offer a relocation grant to help towards the cost of moving house.
Not all councils offer relocation grants. They may set their own individual maximum grant amounts and rules about who is eligible and whether you can use the grant to move out of the borough. It is best to speak to someone from social services before planning a move.
Care and support services

If you receive any care or support services (including equipment) or direct payments to arrange your own care and services, you should contact the social services department at your existing local council and let them know you're moving.
Your local social services team should contact the social services department in your new borough. The new team will then set up the same support and services you have been receiving, on a short-term basis, so that there is no gap in your care and support services when you move.
Properties listed on The Little House Company that offer disabled-access features on our website are 'flagged' enabling buyers to search and find suitable homes for sale in the accessible category.
Level access shower/wet room
Ground floor (entrance level) bath or shower room
Adapted kitchen (e.g. lowered working services)
Wider-than-standard doorways
Access to upper floor(s) via stair lift or through-the-ceiling lift
Fixed or tracking ceiling hoist(s)
Level or ramped access to the garden
We ask vendors to promote their homes by including these features as part of their advertising with us.