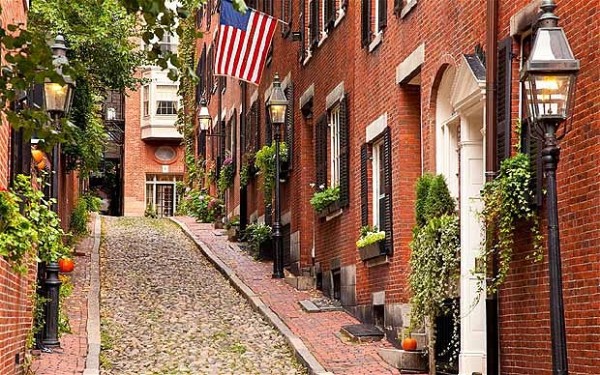 With its lavish green spaces and world famous sports franchises, Boston is one of the fastest growing metropolitan areas in the US, adding around 741 people per week. Like most of the nation, Boston faces an intense housing shortage of its own.
Despite the rising cost of Boston real estate, over two-thirds of homes sold through Redfin during the third quarter of 2016 received multiple offers. With housing costs included, Boston was declared by Forbes as the third most overpriced city in the country in 2015.
So much of the high cost of living and skyrocketing real estate prices comes as a result of shrinking home sellers. The supply can't match the demand forcing people to bid on overpriced, existing inventory.
Still, with a population of nearly 700,000 people, houses remain abound in the Greater Boston area if you know where and when to look. Finding the right one is difficult and we recommend hiring a real estate agent, but it's not impossible. Here are five real estate tips to help you find your dream home in the city on the hill.
Prepare Ahead
As they say, get your ducks in a row. It's important to be pre-qualified for a home loan before you start making offers. The Massachusetts Association of Realtors stated that the inventory of available homes in Boston has hit the lowest point it's ever recorded. This comes as the median price for a single family home in the state rose to $410,000 last year.
It's a bit discouraging for most buyers knowing that their offer will be matched and outbid by about ten other offers. Not only do you need your financials in order, you need to understand the market to setup a competitive offer. Set up online alerts, research neighborhoods, scout out new houses that hit the market, compare prices against benchmarks, and scour real estate websites to find a home within your price range and at market value.
Some people set strict deadlines for sellers, although this may end up hurting your bid. The key is to be flexible because the seller dictates the market. Understand how long it will take you to close, what prices you can bend on, and how willing you are accept certain stipulations that don't entirely hurt you.
Finally, be prepared emotionally for disappointment. Some people put their hearts into offer letters. Nothing may be set in stone, but you need to keep searching until you get lucky, really.
Make the Best Offer First
It's important to understand that in the current housing market that you don't always get second chances or much wiggle room on prices. Houses fly off the market fast and you don't always get second chances.
By best offer, I don't mean the highest either. Best offer means the most you can afford. A home is not worth leaving yourself financially crippled. Things fall through and it pays to stick with an agent who can help you submit your an offer in the event that the seller decides to choose someone else other than their first offer.
Some people like to save money by waiving contingencies. Is it worth paying over $200k on a house with a leaky roof and maintenance issues? It's safer to waive on condominiums, but I wouldn't risk it on a single family house.
Finding the Best Neighborhoods
The best places to search for a home are in up-and-coming neighborhoods around Boston where real estate value is rising and people are flipping. There's a lot of factors to keep in mind when deciding on a neighborhood, such as:
Distance to your job

Local job market

Local school district and neighborhood

Nightlife

Average real estate value of comparable homes
Scout out multiple neighborhoods in the Greater Boston area and don't get fixated on a single one. The closer to trains and public transportation the better for commutes and staying within distance of developing areas.
Seek Financial Assistance
Boston home prices are often unaffordable for young, first-time homebuyers. Fortunately, there are assistance programs available to help you afford a home in or near the city.
The federal government offers low-interest HOA loans for first time homebuyers. Boston offers no-interest loans that cover up to 3% of the downpayment for home buyers who qualify. The city of Boston also offers residential exemptions on real estate taxes. These loans are also better for people who aren't looking to pay off their home and plan to move in the future.
Don't Bid Just to Win
The last tip is maybe the most important when purchasing a home. Sellers often offer homes under market price to lure a buying frenzy. While risky, sellers often receive offers well above asking price as people try to competitively outbid other offers.
When making an offer, only offer what you can afford. Many people who bid on homes lose sight of the personal value a home will provide and simply focus on winning. This phenomenon is similar to the fear of missing out and more or less applies to our competitive nature.
Ask yourself if this is really is the home you'd like to settle down in, raise a family in, or retire at? Is it located in a good neighborhood and are you losing money by paying more than it's actually worth.
Final Thoughts
In such a beautiful and historic city as Boston, it's easy to be overwhelmed by the competitiveness of the real estate market. Work with a real estate agent who will address help you navigate the market and find an affordable home in the right neighborhood that you can truly call home.