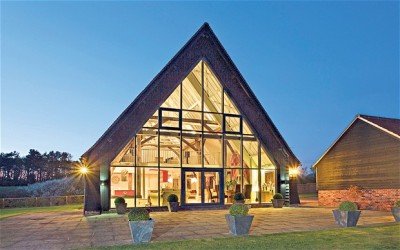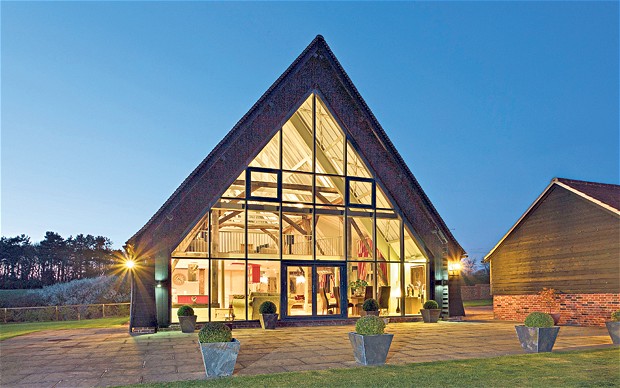 New Rules on Residential Barn Conversions and What They Mean For You
Thanks to new rules on residential barn conversions, farmers can now convert barns into houses, schools and nurseries without planning permission. Proposals were laid before Parliament on 13 March 2014 and came into force on 6 April of the same year, giving land owners much more opportunity not only to make much more use of their agricultural buildings but to also help address the housing crisis without building on the countryside.
This is great news for farmers who feel their barns could do with a serious makeover – and with brands like rust-oleum offering a wide range of rust-proof products and paints that are ideal for restoring old buildings, their job should be easier than ever. Permission has been granted for great renovations to take place and it's not just farmers who can take advantage of this rule change. The new laws also apply to property owners, estate owners and developers providing the building to be converted was in agricultural use on 20 March 2013.
As it stands, up to 450 square metres of buildings per farm can be turned into a maximum of three houses. However, the government has also said that up to 500 square metres of agricultural buildings on each farm can be turned into schools and nurseries. Up until recently farmers and landowners wanting to convert empty or under-used buildings have faced much tougher restrictions. That said, the Department for Communities and Local Government has said that farmers are not allowed to demolish cow sheds or outbuildings -only to convert or renovate them.
While the new rules have been welcomed by many, campaigners argue that increased barn conversion rates could damage the look and feel of the countryside. They have expressed concern about out buildings being built in supposed green belt areas (designated spaces where development is forbidden allowing natural wildlife to return), especially near to cities where housing is often in short supply.
Planning Minister, Nick Boles, addressed these concerns by stating the government was: "Re-affirming green belt protection" and noting that "unmet housing need was unlikely to outweigh harm to the green belt." What's more, although the plans have been accepted, the new right will not apply to land in national parks, conservation areas, areas of outstanding natural beauty, world heritage sites, sites of special scientific interest, safety hazard areas or areas which are used for military explosive storage. This does not necessarily mean that building work won't take place here, however, but that full planning permission will be required.
Applications for barn conversions must be made to assess whether future construction will significantly impact on the local area in terms of transport or highway use, noise, contamination, flood risk, or whether the siting of the building makes it unpractical or otherwise undesirable for the changes of use to occur. Permission must be sought before any building work gets underway.
A revision of all the rules and updated rules can be found here.