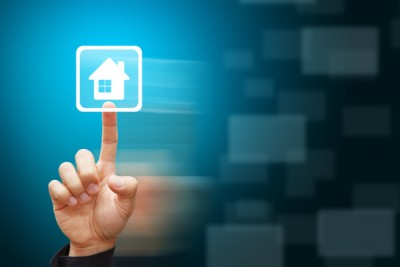 Recent advances in technology could have a real impact on accessible properties in the very near future. There are already a number of gadgets and systems available which range from those that provide a greater level of accessibility in existing homes, to those than can totally transform a person's living environment into a so-called 'Smart Home' – often with features that can be controlled from a smartphone or tablet. These have various advantages when used hand-in-hand with accessible properties; not only do they allow the resident to be more comfortable and independent themselves, but also assist family and caregivers.
Smart Homes have various electronic solutions in order to minimise energy usage as well as providing users with improved accessibility or efficiency. Certain techniques are also being tested with potential users in order to discover which technologies have genuine value for those for whom they are designed, such as the I-stay@home project, whose findings were published this year. The following are just a few examples of the technology currently being developed for a range of uses.
Lights and Sensors
There are a number of heating controls and light sensor systems currently available and further developments are being made to this technology as a convenience for all homes, however they often have particular benefits for those with disabilities, especially those that use wheelchairs. Light systems such as the Philips Hue allow the use and brightness of lights in different areas of the home to be altered and timed through the use of a smartphone or tablet. The Nu Bryte takes this idea even further by adding security elements, a household intercom and calendar.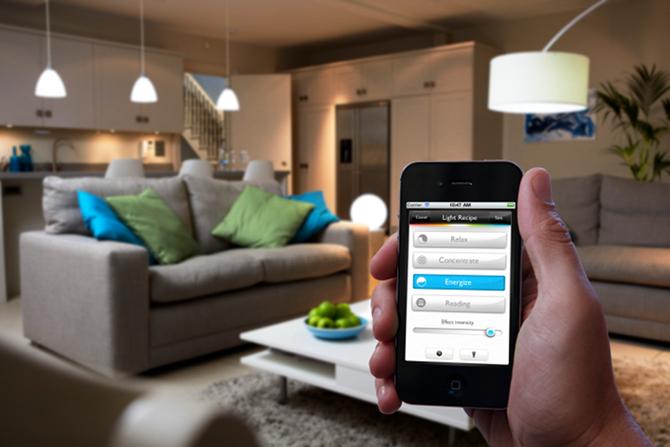 Tunstall provide a range of solutions including sensors which can be placed under mattresses to monitor issues such as epileptic seizures, or provide alerts to outside help if the user does not return to bed within an allotted time.
Appliances
Whether for cooking, cleaning or doing laundry, 21st century appliances are making it ever easier to perform a variety of these everyday tasks. One example of kitchen appliances including an oven, washing machine and tumble dryer designed to make the user experience even easier is Gorenje's 'Simplicity' range.
The subtle and sleek designs of the Simplicity range not only look great, they have a variety of useful functions which would fit well into any accessible home. Not only are they easy to keep clean but most function through the use of a single multitasking button. They also have settings which make them programmable – meaning you can set them to function at a certain time each day – and are able to remember custom settings, so that they don't need to be re-programmed with each use.
Doors and Security
As well as user-friendly gadgets for opening doors and windows remotely, there are also a range of security options which can be installed to work on doors in accessible homes. For example, the August Smart Lock can be easily added to existing deadlocks and 'e-keys' can be distributed to friends, family or services, making it an ideal choice for the elderly or those with visiting carers. CNET has a comprehensive review of the August Smart Lock, naming it 'a leader in its niche.'
Apps
As developments in Smart Homes progress, it is becoming ever more possible to control even minute aspects of the home through the use of apps. Loxone, for example, can remotely operate everything from music to the position of your curtains and blinds.
However there is also a wide range of apps that can be used to supplement accessible homes, which makes for an extremely cost effective way to take advantage of the latest technological advances. For example, Light Detector is particularly useful for the visually impaired; using the tablet or smartphone's camera it can detect whether lights have been switched on or off and locate windows and doors on behalf of the user. Similarly, TapTapSee works by taking pictures using the camera and then reading aloud the object at hand.
For more on Apps designed to aid accessibility, go to http://www.appcessible.org/.
It could certainly be argued that with talk of an ageing population and increasing strain on the NHS, such advances in technology could save significant time and money spent on care in the future. Many more examples like these will no doubt be on the market in years to come, and as they become more readily available we will truly be able to see the potential they present for both current and future generations of users.
To find accessible and disabled access homes for sale and to rent click here
For more information on smart homes/technology for accessible homes, check out Tom's Guide 'Best Smart Home Gadgets Review' – or take a look a Virtual Smart House here