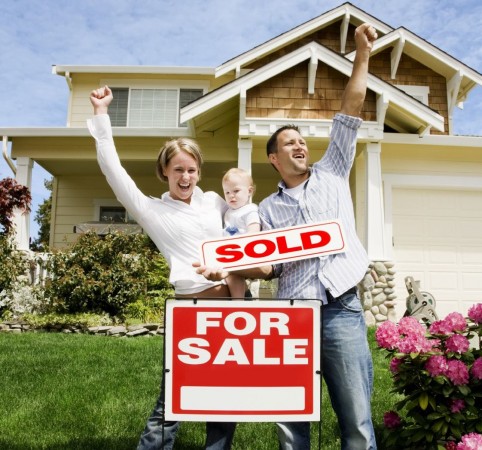 The locations in the UK where homes sell the quickest have been revealed in new research and London is key to sales success for the most popular areas, it would appear.
According to home.co.uk, property in Peterborough and Milton Keynes are sold most quickly but that's because they have good transport links to the capital.
Researchers looked at property sales over 180 days and discovered that home sellers took just 13 days before agreeing a sale in those two towns.
It also increasingly appears that property investors and home buyers are looking outside of London to secure the best deal on a home they can.
However, in the top 10 postcode areas for the fastest selling property areas, five of them are in Greater London.
Greater London's property hotspots
Greater London's property hot-spots are dominated by its commuter hot-spots with ten areas outside of Greater London having a median time to sell of 15 days or less.
In London just two areas could match that timescale – properties close to Heathrow airport in Uxbridge with the postcode of UB7 and in Sidcup with the postcode DA15 which took 15 days to sell.
Also in the top 10 property hot-spots in Greater London, Dartford claims two places as does Bexley.
To underline how strong the pull of the commuter belt is, Sutton has two areas in the top 10 and Romford and Kingston-upon-Thames also claim top spots.
The report found that some buyers are cashing in on the high prices being demanded for London property and moving out of the capital to buy a larger home while others simply cannot afford to buy in London and are forced to look outside.
Top-selling markets are usually in 'well-to-do' areas
Home.co.uk's director Doug Shepherd said that most of the top-selling markets are usually in 'well-to-do' areas.
He added: "Buyers are competing for a limited supply of properties with premium prices going through the roof. Our figures reveal that hot areas in the property boom are outside of the M25."
The findings underline those which were found by a property buying firm which also recently revealed that home sellers in London expect an acceptable offer for buying their property to be received within 30 days of it being placed on the market.
In comparison, 71% of vendors in Wales believed it would take more than three months before an acceptable offer was made for their property.
The survey also found that most homebuyers are looking for proximity to a good school followed by local amenities including sports facilities.
However, just 7% of home buyers wanted an ensuite bathroom and 3% said a conservatory would entice them.
Home sellers in London have the highest expectations
In their report, the firm says that home sellers in London have the highest expectations to exchange contracts quickly.
In addition, they point out, the location is more important than the property's actual features and this may explain why buyers are reluctant to carry out improvements and would prefer to spend the money on a summer holiday instead.
One of the most revealing aspects to both surveys is that the hottest place to sell a property in England and Wales is in Reading.
Find Properties for Sale in London and the Surrounding Area: