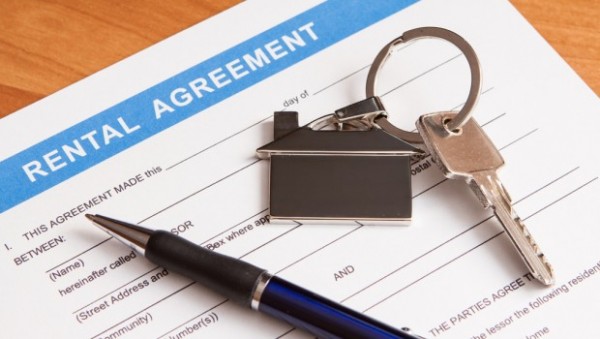 It's a growing problem with tenants in London being fleeced of deposits and rent payments by fraudsters carrying out a scam by pretending to be the property owner looking for tenants, according to an investigative TV programme.
London's Inside Out team undertook an investigation using an online website to contact advertisers who claimed they were looking for tenants to live in their properties.
Investigators were soon in touch with one advertiser who said she was called 'Luise' and claimed she was looking for tenants to live in a Kensington apartment for £700 per month – far less than the current market rate.
Indeed, the programme interviewed one North West London estate agent who said the price was 'crazy' and said tenants would not be able to find a garage to rent at that price in Kensington.
The woman then tried to convince researchers to put £1,400 into a building society account to secure the property.
However, a Land Registry check revealed that 'Luise' was not the flat's legal owner and when the owners of the property were contacted they said that they did not know who the woman was.
Property rent fraudster offered researchers a flat
A second property rental fraudster offered researchers a flat for less than the market rate in Willesden. The person offering the flat asked for £1,500 to be paid into their bank account.
It turned out that the property's managing agent had no knowledge of the fraudster and said there was already a group of Italian students living in the flat.
On further investigation, even though the fraudster said he was living in London, it soon became apparent that he was using a computer that was online in Nigeria.
The online property site said it blocks around 5% of the 1,000 adverts it displays every week which they suspect to be fraudulent – another 1.5% are then removed after publication.
However, it's not just in London where rental fraud is a growing problem, police say that nearly 3,200 cases were reported last year in England and Wales.
Rental fraud is on the increase
A spokesman for Action Fraud – the umbrella organisation that deals with fraud in the UK – said rental fraud is on the increase and police were working to stop people advertising properties for fraudulent purposes.
He added: "We help property advertising websites to recognise fraudulent advertisers."
A spokesman for the property advertising website which was used by the fraudsters told the BBC: "The fraudsters are experienced and sophisticated and also adapting quickly. They are also creative and we need to ensure our team is experienced enough to cope."
Another rental fraud issue that has become prevalent concerns overseas students who are increasingly using the Internet to find property to live in before moving to the UK which means they are targets of fraudsters. They are paying deposits on a student property they have not seen and are disappointed when they turn up at the address to find someone else living there.
One way that property owners and those looking for property to rent in London can avoid being caught out by a fraudster is to use reputable letting agents in London and carry out Land Registry checks to see who actually owns the property.
As well as writing amazing articles, TheHouseShop.com has thousands of unique homes for sale you won't find anywhere else!
Find Properties to Rent in London and the Surrounding Area: