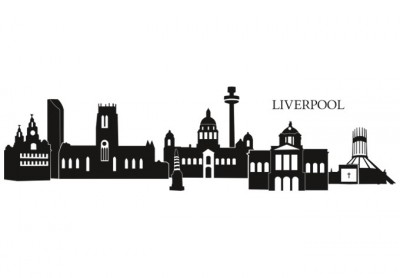 Although it has long since been a hive of cultural activity and hard-fought social issues, during the past decade the city of Liverpool has undergone enormous change. Total rejuvenation of its city centre and docklands area has brought about a vast overhaul of its reputation as well as its look, with the introduction of the now well-known Liverpool One complex of shops, restaurants, cinema and hotels to name just one of the many improvements designed to attract more residents and visitors to the city. Liverpool has long since been home to a thriving student population thanks to its three universities and numerous colleges and academies. Attracted by a combination of welcoming locals, sports teams and legendary nightlife, it is easy to see why so many young people see it as their ideal home.
But another important factor that inevitably affects not just students, but many young professionals in the current financial climate is the question of property prices, and more increasingly, rent. According to articles such as this one from financial website This is Money predicts that by 2041 less than half of us will own our own property. With this in mind, as well as the notoriously high prices around London, it is perhaps no surprise that cities such as Manchester, Leeds and Liverpool are attracting renters of all ages.
While Liverpool itself covers a huge suburban area, with the likes of Smithdown Road and Kensington as popular as ever with student communities, what are the best options for renting when it comes to the city centre? The good news is that while rent in the city is lower than the national average, there is still something to suit every style and budget.
At the top end of the market, the docklands area and the sought-after One Park West, which opened in 2008, offers desirable, modern apartments which are among the most expensive in Liverpool; don't expect to pay less that £1,000 per month for two bedrooms. That said, the impressive building sits at the very heart of a complex of shops and restaurants and enjoys stunning views over the river Mersey.
Across the city, the Georgian Quarter offers something at the other end of the spectrum, what were once the wealthy merchants' houses of the early 18th century have long since been converted into flats and houses, often retaining stunning original features such as fireplaces, cornicing and elegantly tiled hallways. Ironically, this area was not so attractive in past decades due to its proximity to troubled districts such as Toxteth; however in recent years it has become increasingly popular with students and families, while rent remains extremely reasonable. It is also not uncommon to come across a TV or film production company taking over one of its well-preserved streets for the afternoon!
Liverpool's Georgian Quarter
Duke Street, running from the city's magnificent China Town archway into the Liverpool One, shopping complex is home to numerous new restaurants and coffee shops; as well as running parallel to Bold Street, with its huge selection of independent boutiques, cafés and restaurants and FACT (Foundation for Art and Creative Technology – meaning quirky art exhibitions and independent film screenings).
While it may not be an obvious choice to someone unfamiliar with the area, and the proximity to bars and nightclubs might be off putting to some; the convenience of Duke Street's location make it an intelligent choice for those wishing to living at the very heart of the city centre. The more high-spec apartments inevitably come at a price, but one can't help but feel that in this area of the city, the location is also a huge benefit.
Finally, another good choice for those wanting to be close to the very centre of the city is what is known as the Commercial District. Covering a large area from Leeds Street to the north down to the very core of the city and reaching Strand Street with its spectacular views of Pier Head and Albert Dock, this area has a lot to choose from.
Favoured by locals and young professionals, there are flats here covering a wide price range, with many available for £650-850 a month. A stand-out feature of this area is the buildings themselves, with numerous listed buildings and examples of the city's fine Georgian architecture.
Castle Street and Town Hall
by Emily Garside
Find Properties to Rent in London and the Surrounding Area: