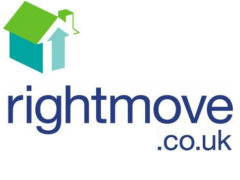 Rightmove do not allow private sales or third party advertising on Rightmove.co.uk this means if you are selling without an estate agent you will not able list your property on Rightmove.co.uk.
The House Shop offer two solutions one can help you sell directly without listing on Rightmove. The other solution provided by our sister online estate agency will help you list on Rightmove, Zoopla and Primelocation.com.
Learn more here : Advertising My Property
RightMove Estate Agents
The majority of UK estate agents list on Rightmove , all properties being sold on the site will be via an estate agent. Savvy buyers now use private house sale websites to find houses for sale NOT on Rightmove. People selling without an estate agent can value a property themselves and often do not need to factor in the estate agents fees. That could mean up to a 2% saving on a house price.
Average Sellers
The House Shop average home seller advertises a property that's over £400,000 this means on a average estate agent fee of 2% the owners stand to save a huge amount of money on a private house sale
Rightmove's policy is that all properties advertised on their site should comply with the letter and spirit of the Property Misdescription Act 1991. The Act which was designed to protect the public from estate agents that stretched the truth about a property provides protection to the general public making it illegal to make false or misleading statements. Our online estate agency listings are fully compliant to this Act and are created by qualified staff.