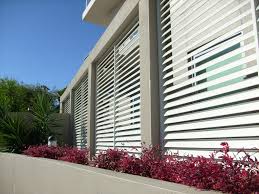 Which is Right For You and Your Property?
All properties need some type of security and blinds or shutters are an effective method of deterring criminals and protecting your property.
Planning permission
Security shutters sometimes require planning permission and in some areas the police do not recommend them. There are alternative security products if this is the case in your part of the UK.
For example the City of Bradford metropolitan council, in conjunction with the local police force, suggests that the installation of a security blind between the shop front area and the rest of the shop might act as a more effective burglar deterrent, and this type of installation doesn't require planning permission. This local authority also advises that, 'planning permission is required for installation of all types of external security shutters.'
Security Shutters
One you have gained planning permission and police approval you can be confident that your business premises will be secure. The website Start up Donut suggests that shutters or grilles are an effective method of securing any commercial property. Recently, according to The Daily Mail the owner of a building in Brooklyn in the United States installed protective roller shutters in a bid to protect a piece of Banksy graffiti that was painted on the side of his building. Given the high prices that this type of work can command, these security precautions are understandable.
Security blinds
Security blinds can be used in a domestic setting as well as a commercial property. In countries that are prone to extremes of weather, these types of blinds are attached to the window spaces to protect the glass and the home in general. They can also be fixed to patio doors as well as windows, and this style of blind is more commonly associated with the UK.
Common matters
Whenever anyone is thinking about how best to protect their property, security blinds and shutters will come to mind. The shutters don't have to be uniformly grey. Some companies inscribe their logo on their shutters to promote their brand and add some colour to the street. Both shutters and blinds will protect your property from uninvited intruders and give the property owner peace of mind.
Security shutters protect garages
Car theft is rising across the UK and according to the UK Crime Stats website between the months of February to March 2015 has risen by 3,101. Anyone with a car should protect their vehicle, when not in use, by housing it by fixing a security shutter to their garage door. Similarly if you live in an area where burglary is on the increase, then security blinds may be the answer.
It isn't a question of whether blinds are better than shutters, but more a question of what type of protection is more suitable for your property, where you live, whether you need planning permission, and also what the local police recommend. Domestic properties may benefit from blinds and commercial properties from external shutters.