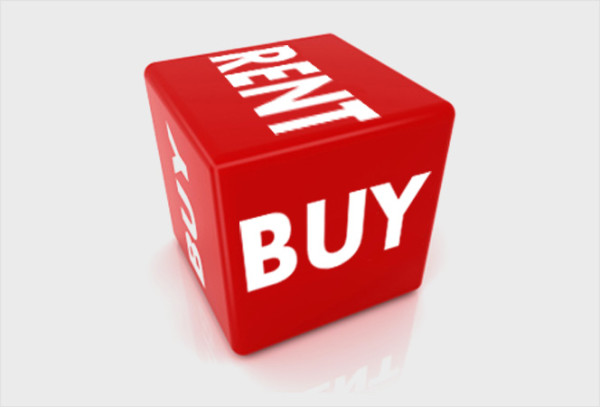 Buying or renting which is the best way forward? Before we conclude which out of these two options wins, we need to consider UK's current property price situation first. According to the RICS survey (Royal Institution of Chartered Surveys), house prices have been elevating up to 5.4% now than they were in the summer of 2012.
Due to the rise in prices and demand, simultaneously many people have been putting their homes up for sale. The Guardian also highlights how despite the market conditions prompting people to sell houses, the demand for buying property still surpasses the supply. Why this is happening is mainly due to the two schemes that the government has been able to introduce. These are, Funding for Lending and Help to Buy. Such accessible finance has been allowing the number of buyers to increase and enter the market.
The team at RICS also believes that this rise in housing prices will remain constant. However, there also seem to be many who contradict with this, and consider it a temporary upheaval.
On the other hand, we also have websites such as zoopla.co.uk, which argue that renting costs are rising further in contrast to home ownerships. In fact, one of their latest research carried out by the end of 2010 showed how buying is more cost-effective in 80% of British cities/towns. Even if a renter on average may pay 9.9%, they may still pay more than an owner with a 5% mortgage.
However, before bending too much on the buying side, you must also pay heed to rising interest rates. According to Zoopla, if interest rates increase even by 1% and if the rents remain the same, renting would become cost-effective in about 80% of British towns/cities.
To conclude the matter, however, buying gives you the advantage of investing in your future, it gives you freedom, it certainly adds to your experience in property-buying, and it comes with the benefit of you getting the chance to belong to a community. Renting, in contrast, provides you with flexibility. It even frees you from a great deal of financial responsibility, which brings us to the next point, which is the exclusion of any maintenance costs.
Overall, the choice of buying or renting, for one, depends fully on the amount of funds you possess. With the introduction of a couple of government schemes, buying is much easier now. Nonetheless, timing to enter the market also plays a vital role. Thus, consider your odds wisely and decide according to that.
The House Shop has thousands of homes for rent and sale directly from homeowners who are saving money by missing out the estate agent.