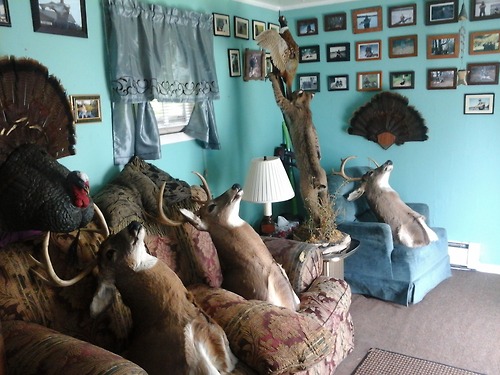 Do you think taking good real estate photos is an easy task? Well it seems simple enough but some of us don't quite have the hang of it just yet. They say your house is your pride and joy so let me give you some advice about taking photos of your home when your looking to up sticks and sell it.
(all photos credit: www.terriblerealestateagentphotos.com)
Clean up – 

I know, most of us would do a bit of cleaning and would arrange things in a nice manner, but it seems that not everyone thinks about this when

taking

snaps of their

homes

. Pay special attention to stains on carpets or the

floor

, especially if they resemble blood stains – only the brave will dare to see the

house

, the rest will run away from you thinking that you are a serial killer or a psycho.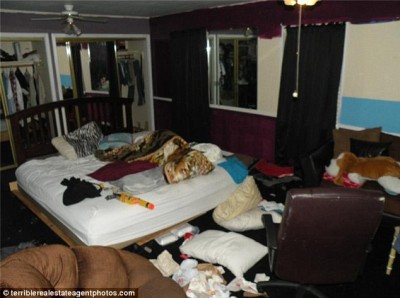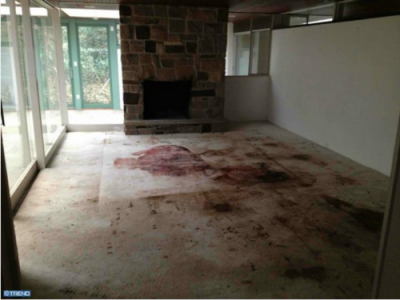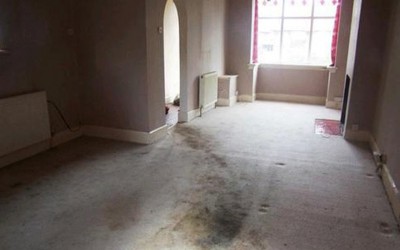 Photo Credit: www.terriblerealestateagentphotos.com
Avoid getting in the picture –

Perhaps you didn't notice while

taking

the picture but check that you are not in sneaking into it. It's not that big of a deal, but buyers want to see the

house

, not you – plus it's a bit embarrassing as your posture will be ridiculous as you try to nonchalantly contortion your body in the bath all for that wide angle shot of the

bathroom

. Remember to check for any reflections in the surfaces (even if it is your lucky underwear, buyers don't want to see it!)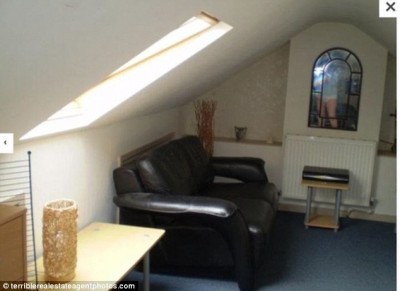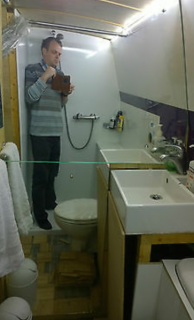 Tricking Buyers –

Do not expand pictures in order to make

rooms

bigger than they really are. When potential buyers go to see the

house

in person, they will  notice the trick in the photos almost instantly. Same goes for the garden, if your grass is not in a good shape, don't edit it in the picture. Most people will realize what you have done.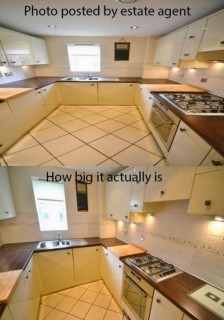 Put away all dangerous/weird objects –

 If for some bizarre reason you have a penchant of leaving your arsenal near the

bathroom

sink or around the

house

, ensure that its not making a guest appearance when you're

taking

photos of your

home

. Put it away in a cupboard at least or better yet, just don't own any. Also, don't be a doe-nut and make sure you have those deer head trophies tucked away instead of gathering dust on the sofa. The same goes to strange and creepy objects! Who wants to see creepy toys in their future

home

?!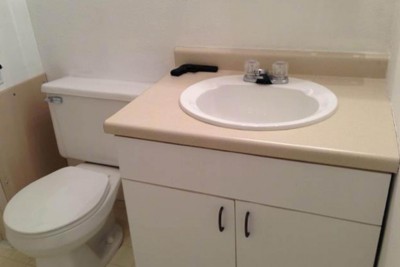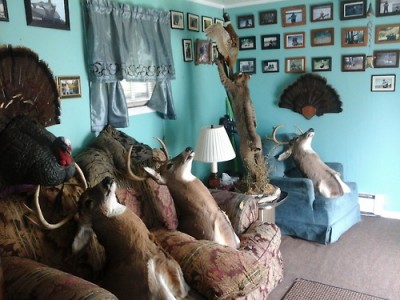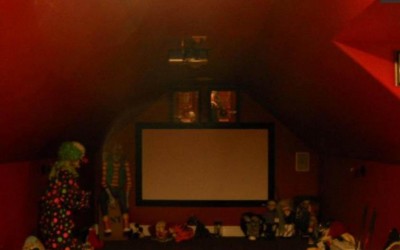 Photo Credit: www.terriblerealestatephotos.com
Basically just be a little careful with the pictures, it is worth it spending a bit more time taking them than not renting/selling your house because people are scared of what they may find!
While our mini-guide should give you an idea of just how bad and bizarre estate agents photos can get… we must admit the good folks over at TerribleRealEstateAgentPhotos.com are the place to go for all your awfully-cring-worthingly-bad photo needs.