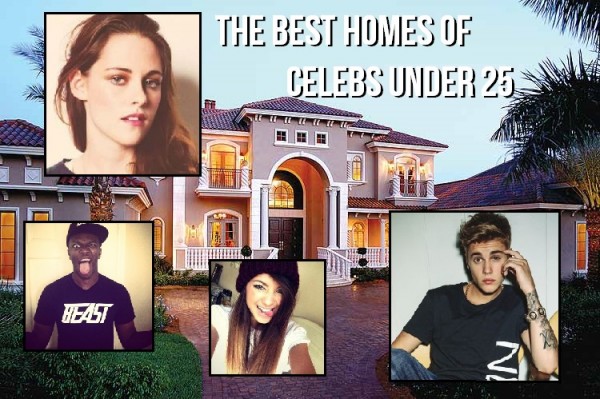 It's no secret that celebrities are living the lavish lifestyles we could only dream of having. From the exclusive editorials in gossip magazines to TV shows such as MTV's Cribs and VH1's The Fabulous Life Of…, it is almost an unavoidable task to not get inside a celebs humble abode. It's almost as if we live their every moment with them. Just last week, Keeping Up with the Kardashians star and Los Angeles socialite Kylie Jenner was gifted a £300,000 Ferrari for her 18th birthday!
Hollywood's younger stars and starlets are even entering the profitable property game, purchasing luxurious homes tucked away from the gaggle of paparazzi that hound them almost daily. Questioning my life choices so far, I decided to go out and find the hottest homes owned by celebrities under 25.
1) Justin Bieber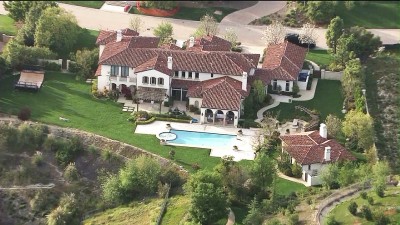 At the age of 17, Biebs went and purchased this Calabasas mansion for a cool $6 million. Although secluded away in a peaceful area, Justin became the resident troublemaker. After reportedly having a scuffle with a fellow LA resident after he was driving up and down the street in his Ferrari at over 100 mph, the new prince of pop was later arrested for battery charges. So much for love thy neighbour!
2) Miranda Cosgrove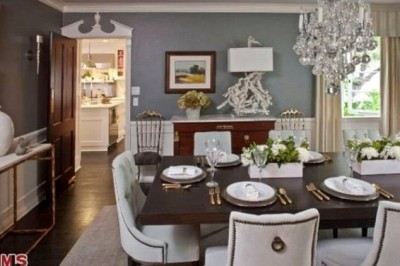 The iCarly star picked up this elegant Los Angeles home for $2.65 million at the age of 19. Earning approximately $180,000 for each episode of the hit Nickelodeon show, I can only imagine Cosgrove's portrayal of bossy band manager Summer Hathaway making an appearance when she entered negotiations with the real estate agent. A smart iNvestment.
3) Josh Hutcherson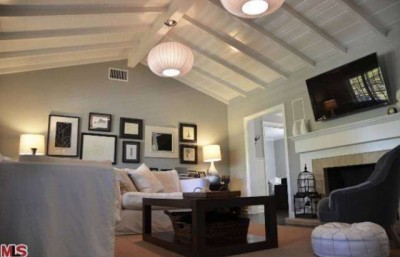 "I wish I could freeze this moment, right here, right now, and live in it forever" said Josh's character Peeta Mellark in The Hunger Games: Catching Fire. But we're certain he says this every day when he's hanging out in his slick Studio City, which he snapped up at the age of 19 for $1.25 million.
4) Kristen Stewart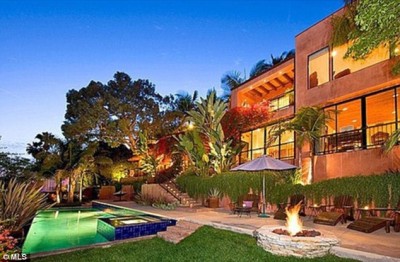 The Twilight star negotiated a sweet $2.2 million price tag for this grand Los Angeles mansion when she was only 22.  Located in the elegant Beverly Hills area, K-Stew has even let her old flame Robert Pattinson stay in the pad when she is out of town filming. Apparently, it lets him catch up with the ex lovers dogs, Bear and Bernie. A very bizarre situation indeed!
5) Olajide Olatunji aka KSI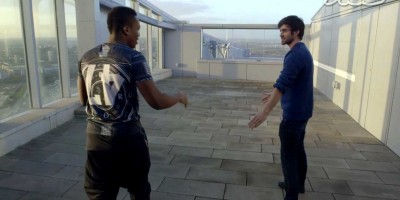 Moving away from the glitz and glamour of Hollywood, we find ourselves with the creative and independent types who have made their cash entertaining the many millions of YouTube viewers worldwide. KSI is a 22 year old,  influential video blogger who creates hilarious videos about his experience with games such as FIFA and Grand Theft Auto. He boast over 1.8 billion YouTube views and has starred in music videos and commercials for world famous brands. With the revenue generated by viewing figures and sponsorship deals, KSI has put part of his profits towards renting outstanding Stratford condo, with rent coming at approximately £4000 a month. With breathtaking views of London, KSI has created the ultimate bachelors pad. The lad even owns a Porsche to boot. A PORSCHE!
6) Zoe Sugg aka Zoella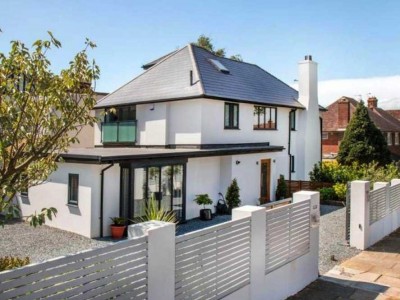 Regarded as one of Britain's most influential bloggers, Zoella is a 25 year old YouTuber who specialises in fashion, beauty and lifestyle videos. Clocking over 500 million YouTube views, she has gone on to produce a series of novels entitled Girl Online, featured in Band Aid 30's 'Do They Know It's Christmas Time?' and took part in the 2015 celebrity edition of The Great British Bake Off. Earlier this year, Zoe and her boyfriend Alfie, a fellow famous YouTuber, purchased a £1 million mansion in Brighton and Hove. The 'Zalfie Pad' contains 5 en-suite bedrooms and even a log cabin! For that money, I'm sure I would like to be beside the seaside.