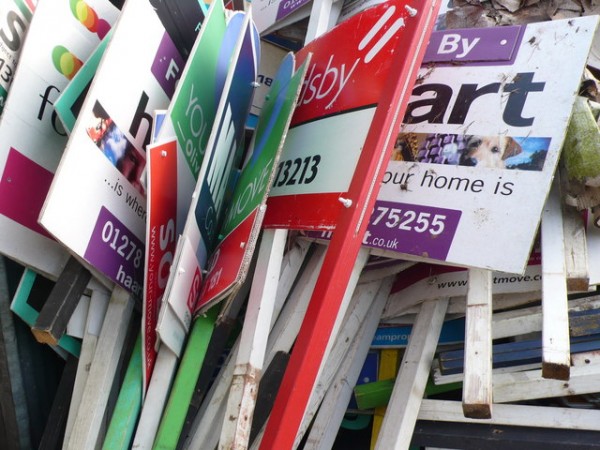 As many home sellers will be aware, selling a property is not always the easiest of processes and then there's the estate agency fees to consider.
Home sellers can be charged between 0.9% and 2% of the purchase price – the average is 1.5% – by the estate agent though this depends on location. However, one online estate agency has conducted a survey of 450 estate agents around the UK and found a huge variation in fees for a similar service being offered. It should come as no surprise that London estate agents dominate the list of the most expensive agencies with the top seven locations being found in the capital. In London, the most expensive areas to sell a property are found in Farrington and Euston where the average fee being charged by estate agents was 2% of a property's sale price. For house sellers in Farrington, for instance, where properties can cost more than £1 million, the seller is facing a hefty estate agency of £21,000.
Using online estate agents who charge lower fees
However, house sellers now have the opportunity of using online estate agents who charge lower fees than their High Street counterparts. Most of these online firms are charging a set fee for selling a property rather than working on commission. Online estate agencies say they can charge a lower amount because they have fewer overheads since they do not have to run a physical office. One of the drawbacks to using online estate agencies is that when a potential buyer wants to view the property, the house seller will have to host the viewing. They will also need to take on more of the estate agent's work for themselves in order to make most use of the potential fee savings.
Sellers still prefer to use High Street estate agents
The survey found that most sellers still prefer to use High Street estate agents who offer a personal service but the growing popularity of online estate agents may undermine that. In comparison with their High Street counterparts, online estate agents are charging around £1,000 on average for a similar package including a 'For Sale' board, floor plan and photography. One online firm is charging just £395, including VAT. In another recently published survey, industry experts are predicting that 50% of house sales could be conducted via online estate agents by 2020. The findings from Face For Business also reveal that 34% of people would choose an online estate agent when they come to sell their home.
The trend towards using online estate agents
However, the trend towards using online estate agents may not be restricted to those who own properties at the lower end of the market and one homeowner looking to sell made headlines last week illustrates why. The home seller concerned is looking for buyers for his 18-bedroom mansion in Belgravia worth £24 million. By using the services of online estate agent, the seller estimates he will save £430,000 that he would be paying an estate agent in fees. Indeed, a spokeswoman for HomeOwners' Alliance told one national newspaper that online estate agents are quickly growing in popularity. She added: "This is the fault of estate agents for not being transparent about their charges and doing nothing to instil trust in customers."
Find Properties for Sale in London and the Surrounding Area: