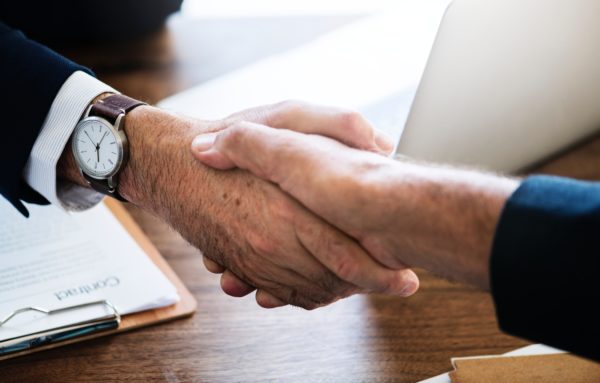 When you think about the future of property management, what do you imagine?
Let's start by dissecting where we are today.
When you think about property management, the image that comes to mind is probably the same way your father, and his father before him, thought of the industry. Historically, property management has not been an industry associated with innovation – but, like every other industry, times are changing. Management companies can longer survive solely on their ability to cut into a client's cheque each month. They must evolve to appeal to a growing and better-informed market. Today's property owners want to trust their management company; they want to know how their property is being maintained; they want to feel like their property management company is working in their best interest, and they want higher returns. To meet these needs, managers are turning away from the traditional approach and heading toward a more client-centric and technology-focused strategy.
To get an insight into the kind of innovations happening within the property management industry, we talked to Zoe Vu, the co-founder of Pass the Keys, a UK tech-enabled property management startup operating primarily on the short let market, about the way they use tech to innovate client relations.
Pass the Keys, headquartered in London, operates in 10 cities across the UK. Their services include listing and advertising, professional cleaning, clean linen and towel service, occupancy maximisation, 24/7 key exchange and guest support. They offer a comprehensive service and an exceptional insight into the short-let market that has increased client income by as much as 100%. Pass the Keys is unique in its ability to implement current tech to maximise income and occupancy and minimise hassle.    
Question 1:
How does Pass the Keys use innovative tech in its services?
Zoe Vu: From its conception, Pass the Keys has been focused on using technological resources to create efficient and effective company processes. To achieve this, our tech team created our own administrative tool that filters all client information, property information, and booking and guest information to one robust platform. Our website even allows visitors to immediately see how much their property can achieve per night.  
Also, we are proud to have recently launched an interactive client portal that allows hosts to have more visibility on their property, edit their calendar availability, and track their performance. Currently, we are launching a new technology that enables guests staying in our managed property to give us live feedback throughout their stay via text message.
Question 2:
How does this help build relationships with your clients?
Zoe Vu: Our tech-enabled services allow Pass the Keys to deliver exactly what we promise – a hassle-free property management experience – while building credibility and trust with our clientele. Not only do we want to give an excellent service to our hosts, but we want them to be able to see what we're doing.
By prioritising transparency with the help of our client portal, our clients know they are in good hands. By creating tech services that encourage our clients to communicate with us, we begin to humanise the property management industry. We want our clients to feel like they are communicating with real people; we want them to know that we are people who also own homes and understand the reservations of property management.
Question 3:
Where do you see the future of property management going?
Zoe Vu: To continue to stay relevant, property management will become more tech-enabled. Communication between company and client will increase and relationships will emphasise trusted partnerships. Pass the Keys has already taken steps to ensure it continues to serve the needs of the changing pool of property owners. We know that, like in any other industry, we must evolve to stay relevant. Instead of waiting for the industry to shift, Pass the Keys has decided to take this opportunity and become an industry-leader in property management tech.
To learn more about Zoe and Pass the Keys, visit https://www.passthekeys.co.uk/. Alternatively, talk to a Host Advisor at +44 20 8050 2818 to learn how you can be a part of the future of property management.