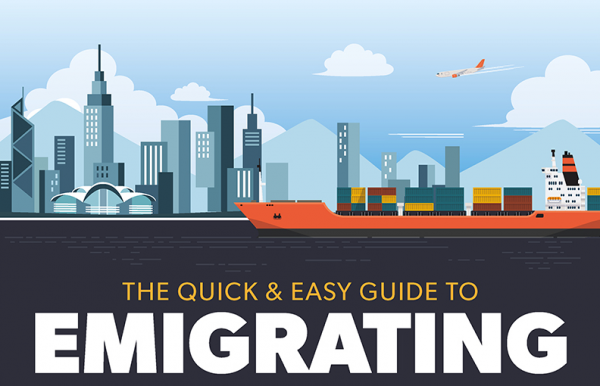 Despite the fact we do it about eight times during our lives, moving house is often rated as one of the most stressful things we can do – considered more stressful than bankruptcy, divorce and even the death of a loved one.
If that's how stressful it is when you are just swapping postcodes, you can imagine how much this is heightened when that move involves packing all your belongings into a plane rather than a van. This is not a holiday; instead of packing for a trip, you are moving your entire life across the world.
As exciting as it is to emigrate and start a new life that involves more than sun, sea and sand, there is a lot more to consider than just selling your home.
That being said, a checklist of everything you need to do and when you need to do it will ensure nothing gets forgotten, and therefore make the process easier and hopefully a little less stressful.
Don't know what to include on the checklist? Don't worry! Ready Steady Store have done the hard work for you, creating this infographic that will make the sale of your house in England and the purchase of your new home in paradise, as easy as packing your suitcase to go on holiday!

Provided by Ready Steady Store