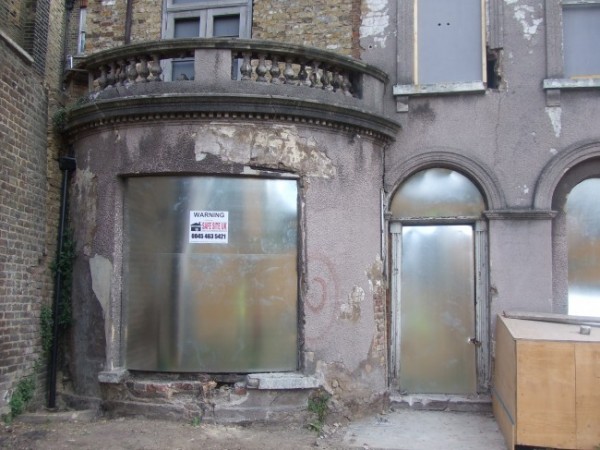 Just because a property is vacant, it doesn't mean it's available. However, for trespassers and potential squatters, vacant means just that, so what risks does your empty property or premises face, and how can you minimise its "availability" to those who would seek to use it illegally?
Any property
Although revised legislation in 2012 made squatting in residential properties a criminal offence, it hasn't necessarily assisted in bringing down the numbers of property trespass in the UK. Instead, arguably, the legislation has opened the door to illegal occupation of commercial and industrial buildings as trespassers now turn their attentions to types of premises, but particularly those not covered by the revised laws. This means that all properties, from homes to offices, shops to commercial units, abandoned hotels and pubs or agricultural buildings are all at significant risk as soon as they become vacant.
Any purpose
Over the years in the UK, the risks for vacant properties have tended to fall into two distinct categories:
At risk from trespassers and / or vandals who break in with the purpose of causing damage and stripping the property of its valuable components, such as lead and copper.
At risk from squatters who are looking for a temporary or longer term home, who will take over a property with the purpose of gaining a mortgage or rent-free address.
However, in recent years, a third category of risk for empty properties has started to emerge – the risk of becoming a venue for illegal raves and events. Derelict country properties have proven to be particularly vulnerable, as these are chosen for their out-of-the-way proximity from towns and, importantly, emergency services.
As recently as July 2015, an illegal rave of over 1,000 party-goers took place in a derelict post office in Waltham Forest. With some revellers also taking the opportunity to strip and vandalise the property, the owner is likely to face a bill of £100,000 for a repair as well as clean-up to the property. Similarly, vacant warehouses on out-of-town industrial estates are also at risk, especially as some units are not always close to neighbours and the presence of strangers is commonplace.
Any time
Although an insufficiently secured vacant property is at risk at any time, there are peak times when the risk increases.
For illegal raves, the main risk points in the calendar are throughout the summer (and especially key dates such as Mid-Summer's Night and 4th July) as well as New Year's Eve.
Winter particularly for those who may be seeking to gain shelter once the days become shorter and colder.
Appropriate Action?
It's worth being aware that, although vacant property owners might take action to secure their properties, in some cases, they can be held liable in the case of legal action from neighbours or even trespassers! For example, trespassers gaining entry and being injured whilst on the site (particularly children) may have a case, whilst neighbours who experience community nuisance from trespassers continually using the property for anti-social activities, particularly those causing the property to fall into a dangerous state of repair, may bring a public nuisance case against the property holder for failing to secure or maintain the property.
In the face of these all-properties, all-risks situations, what can you do if your property needs to lie vacant for a period of time?
Prevention plan
Securing the property against unwanted entry is one of several preventative steps to be taken when the property is vacated:
Specialist security may seem expensive, but cheaper security is a false economy. It is worth paying the extra for tamper-proof screens and security doors from companies such as Safe Site Facilities, who offer UK-wide services.
Another advantage of specialist, rather than DIY security is that it includes verifiable documentation, receipts and recorded evidence of inspections for the property. These can be invaluable for insurance purposes as well as evidence of your efforts to secure the property safety, in the case of litigation against you.
Installation of security alarms and / or CCTV with an effective response procedure.
Along with securing entry points to the property, consider too the kerb-appeal of the premises to opportunists. Secured gateways, anti-climb paintwork and fencing can additionally minimise trespass risk.
Motion-sensor security lighting can be a deterrent as most opportunists and trespassers will not want to draw attention to their actions.
Turn off utilities as lack of services makes the property less appealing to squatters and reduces risk of fires or flooding.
Checking plan
Installing security measures such as screens, lighting and CCTV is a great start, but such measures are only as good as the frequency with which they are checked. Use the follow-up services of your security-installation company for regular inspections as part of an on-going maintenance package and do also expect to complete frequent checks yourself on the property, to ensure that items haven't been tampered with and are working effectively.
And don't forget, these checks should also include going inside for routine inspections, as external inspections won't reveal, for example a burst pipe on the inside. Found quickly, such problems can be soon remedied for minimal price, whereas discovering it after a month can be extremely costly.
Any problem found during checks and inspections should be acted on immediately, as a repair or prevention for future risk. For example, a smashed window should not only be repaired, but also shuttered or screened to prevent someone from trying to use the same access point later on.
Finally, it's also worth checking that any and all security measures you put in place are compliant with the minimum security measures specified by your insurance company. Ideally, you should aim to exceed those minimum specified measures rather than just settle for compliance, so that there are no grey areas when it comes to covering your costs if the worst should happen.