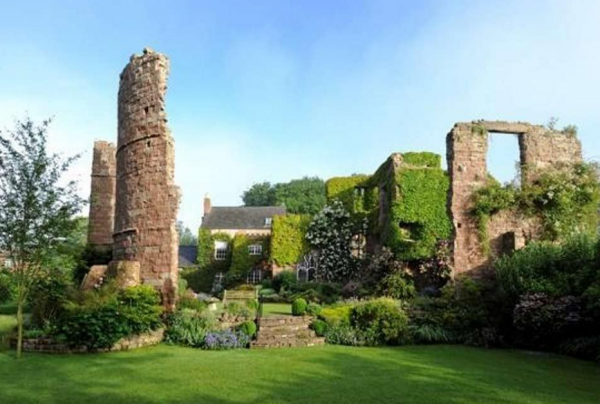 When £1m is no longer enough to buy a luxury home around the world: How you need £5m to buy a stylish London pied-à-terre or a mega-mansion in Oz Daily Mail 

We all dream of having a luxury home– we all know that having our own swimming pool, spa, cinema room and multiple bedrooms and bathrooms would be pretty nice- but how much does a luxury home really cost? This article reveals how much a celeb style pad will cost you across the globe…let's all hope that we win the Euro Millions very soon. 
Being a millionaire was once a gateway to securing a luxury property of your choice. But soaring house prices mean that the most expensive streets in the country are now dubbed 'billionaire's row' rather than 'millionaire's row'.
With this is in mind, rather than ask what type of property you can buy with a mere £1million around the world, we've upped the ante and looked at what you could snap up with around £5million instead.
In London, this amount of money can buy a two bedroom flat in an exclusive area while on the other side of the world in Jamaica, £5million can buy you a luxury waterfront home with a private beach and breathtaking ocean views.
Research by international estate agents Christie's found that buyers with $5million – or around £3.5million – to spend can choose from luxury 1,000 to 3,000 square foot city apartments or townhouses in the suburbs that are more than 3,000 square foot. For those looking to buy a second home, a similar amount of money will buy properties ranging from 5,000 to 15,000 square foot near the beach or countryside estates with land, it suggested in its Luxury Defined report…[Read more]
House price growth defies post-Brexit gloomy forecasts – but will it last? The Telegraph 
Is the housing market rising or falling? Has Brexit destroyed the housing market, or has it essentially had no effect at all? I suppose it is still too early to tell, but this article attempts to reveal the lasting effect of Britain leaving the EU. 
House prices jumped this month, defying all post-Brexit predictions of a slowing market, according to Nationwide.
Asking prices increased in August by 0.6pc compared to the previous month despite evidence that the housing market has slowed recently, due to the referendum and stamp duty increases on buy-to-let and second properties.
Annual growth increased to 5.6pc in August from 5.2pc in July, partly due to the crippling lack of supply of properties on the market, as well as a decline in buyer demand…[Read more]
From Deptford to Shepherd's Bush:

London's new walk-to-work homes near emerging business hubs – and mainline train stations Homes & Property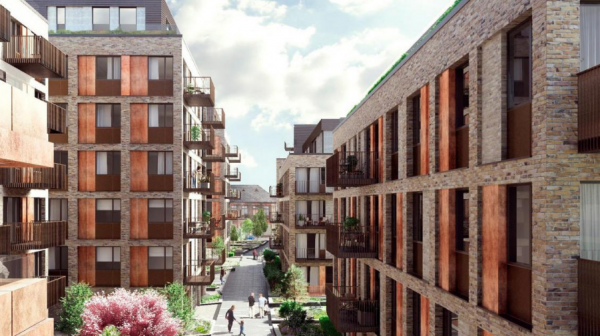 Imagine being able to work in London and not have to get on the sweaty and over crowded tube or overground service- it sounds nearly too good to be true, doesn't it?? Or, imagine working in London and being close enough to home that you could go for a power nap in your lunch break- you would call me a liar. Well, according to Homes & Property, that dream could become a reality (as long as you work in a creative industry) 
For more than a decade Clerkenwell benefited from a migration of media and design companies from Soho and Covent Garden. Now firms are heading further east and to south and west London, boosting Bermondsey, Hackney, Camberwell, Deptford, Wandsworth, Hammersmith, Acton and north Kensington.
Creative businesses tend to operate on lower margins than big law and accountancy firms so they actively seek out and "make" the next hot place.
In a sense, secondary commercial areas don't exist anymore, suggests David Rosen of Pilcher Hershman, a consultancy that specialises in finding space for creative companies.
"London is now full of creative areas. Usually, they are the first to discover gritty urban areas. They like the authenticity and the interesting buildings, and the lower rents."..[Read more]
Wilton Castle is for sale:

fortress home with moat, a watchtower and even a dungeon are all yours for £1.5m – but the Lordship costs extra Homes & Property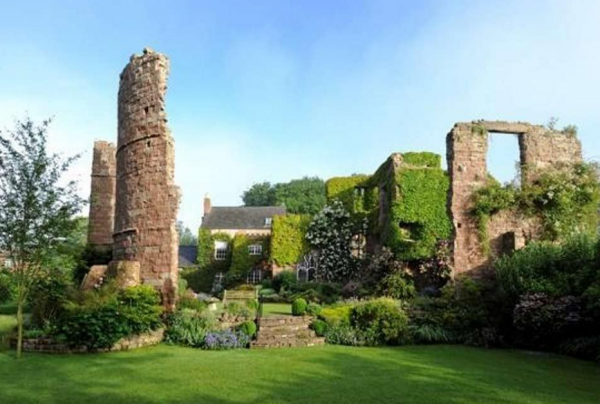 Have you ever fancied yourself your very own castle, complete with a moat to keep the undesirables out? Well, if you have a spare £1.5 million, you could buy your very own. But, as castles have a reputation for being a bit drafty, and well, eerie, there is also a five bedroom manor house set in the ruins of the castle- pretty cool! If you buy this property, you could also purchase the title of 'Lord/Lady of Wilton Castle'…but that necessarily doesn't mean that you're related to nobility. 
If you ever find yourself yearning for a haven from modern life, where better than a castle with its own moat – and dungeon – to deter unwelcome visitors?
Although castles are famously draughty and generally uncomfortable, hidden behind the walls of this £1.5 million, grade I–listed fortress near Ross-on-Wye in Herefordshire lies a five-bedroom manor house and manicured gardens.
Should you wish to feel even more a master of all you survey, the title of Lord of Wilton Castle is available to purchase separately.
On the ground floor of the house you'll find a drawing room, study, cosy sitting room and grand 23ft dining room with fireplace…[Read more]
Homes near good schools Country Life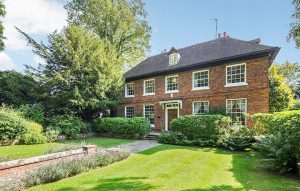 If you're a parent, having a home near a good school is probably essential. Rather than you filtering through endless lists of good schools, and the houses for sale that are near them, Country Life has complied some of the best homes on the market near some of the best schools. 
School bells across the country will soon be tolling to mark the start of another academic year. For many parents, living within walking distance of a good school is one of the most important factors when buying a house. To make the decision easier, we have found five beautiful properties that are close to exceptional schools…[Read more]
Find Properties for Sale in London and the Surrounding Area: