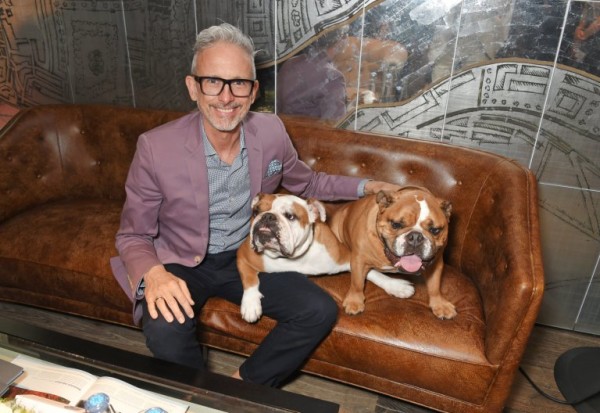 Affordable homes in south-east England should cost £250,000 or less, says study – The Guardian
The south-east of England is the worse area in the UK for the average household to able to purchase a new-build home, according to new results data from Savills.
Only a fifth of households can afford to buy the average new home in the region, says Savills report,  according to research, which said affordable properties in the region should cost no more than £250,000.
Savills, the property firm, said the housebuilding industry was on track to deliver the government's target of 1m new homes by 2020 – but there remained an annual shortfall of 104,000 homes in the areas with the highest demand, London and the south-east.
Savills said much more land had to be released by local planning authorities to lower land values and enable new homes to be sold at an affordable price. It called for more new towns to be built, such as Ebbsfleet in Kent.
Revealed: The best and worst counties in England to raise children – The Telegraph
Are you living in the right one? Find out which area in England will be the best for your bank balance and children's happiness. 
Surrey has been named the best English county in which to raise children, thanks to its low crime rate, good standard of education, and the lowest deprivation level of any region in the country.
Almost 95pc of schools in Surrey are rated good or outstanding by Ofsted, and only 15 out of every 1,000 people in the county are affected by crime each year.
Surrey also enjoys the highest rate of disposable income across England; an average £26,844 a year after tax and household bills.
Purpose built: build-to-rent is booming as the majority of Londoners predicted to be renters by 2025 – Evening Standard
Build-to-rent is taking off due to the unprecedented levels of people dependent on renting for their accommodation, as the average Londoner in 2025 won't own their own home.
The number of London homes built-to-rent has exceeded the 50,000 mark, according to new research.
Mostly flats, the total completed, under construction or in the planning stage in the capital stands at 54,978, accounting for more than half of the entire UK sector.
In the past five years the plight of Generation Rent, stuck in rental homes and unable to afford their own property, has encouraged developers and investors to create new-build communities aimed specifically at long-term renters instead of buyers, including at East Village, the former 2012 Olympics athletes complex in Stratford, east London.
Young people feel guilty about THIS when buying their first home – The Express
New survey results reveal that young people are feeling guilty about relying on their folks to give them a leg up onto the property ladder. 
Those aged over 25 were more likely to be expecting to rely on bigger sums of cash typically than those aged under 25.
Some 14 percent of adults aged 25 to 40 expecting help from family anticipate the value of the support they receive will be more than £40,000 – compared with just 5 percent of 18-to-24-year-olds.
Earlier this week, the Government pledged to expand the Help to Buy: Equity Loan scheme, which gives people a helping hand to buy a new-build property.
The house where they took a risk on a young architect named Edwin Lutyens –  Country Life
The house that gave famed architect Edwin Lutyens his big break has come on the market for £1.5 million and it's stunning!
Sir Edwin Lutyens was, without doubt, one of Britain's finest-ever architects – but it was thanks to the people over the road from his parents that his career took off.
In 1888, the owner of a pair of early 18th century cottages in the Surrey village of Thursley decided to embark on a spot of building. And as it happened, he had a budding young architect in the village – the son of a couple who lived just across the road.
That young man's name was Edwin Lutyens – the man who went on to become one of the most celebrated British architects of the last 150 years.
Avoid these six property mistakes that can make your home less attractive to potential buyers – Daily Mail Online
Discover the things about your property that are holding you back from making that all important sale with these top 6 mistakes.
Anything from noisy neighbours to smelly pets can deter potential buyers and force sellers to consider lowering their asking price to get their property sold.
So knowing the biggest property turn-offs for house-seekers can be a help in ensuring sure your home is snapped up in a timely manner.
And keeping your home in the most desirable state possible is perhaps more important than ever in a weak property market, particularly in the South East.
Shoe designer Patrick Cox sells house with a 'disco loo' and a walk-in shoe den for £2.7 million – Metro
Nothing like a quick gander at a celeb home for sale is there? Check out this stunning Little Venice home that shoe giant Patrick Cox is flogging. 
Let's say you're looking to buy a house, and that house needs to meet a certain set of guidelines to fit your lavish lifestyle. You've got hundreds of pairs of shoes that require their own storage space. You'd like to be able to host an intimate get-together in your bathroom. You only want two bedrooms, but they'll need to be massive.
A quick nose around SpareRoom might not deliver quite what you're after, but don't worry: there is a house in existence that meets all your requirements. Unfortunately, it's just been sold for £2.75 million. Sorry. The super posh London home previously belonged to shoe designer Patrick Cox, who managed to sell his house for more than double the price he paid.
Find Properties for Sale in London and the Surrounding Area: