Historic house for sale in Ireland comes with its own theme park in the back garden Metro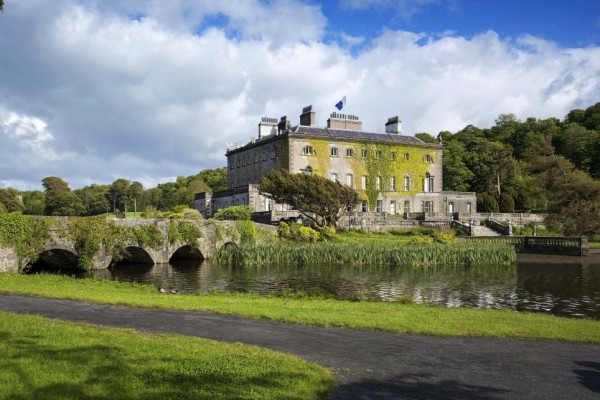 It looks like my dream house has finally come up on the market. This grand and imposing manor house comes complete with 10 bedrooms, chandeliers, a lake and a theme park AND even a dungeon. Now all I need is to win the lottery… 
Not only is Westport House in County Mayo believed to be the most beautiful house in Ireland, but it also comes with a theme park in the back garden and, um, dungeons.
It's sort of like Downton Abbey – if Lord Grantham had thought of putting a log flume in the back garden.
And if could be yours. If you happen to find a spare 10 million Euros (£8.5m) wedged down the side of the sofa.
The original house was built in 1650 by Colonel John Browne and his wife Maud Burke, Grace O'Malley's great-great-granddaughter.
It's gone through several developments since then and the current house, which dates back to 1730, now boasts 10 bedrooms and 455 acres of parkland which include a lake, Carrowbeg River, views over Clew Bay and, oh yes, a pirate-themed adventure park…[Read more]
Confidence in property market beginning to return after 'Brexit wobble' as estate agents report rising prices Daily Mail

After Brexit the whole nation went into panic- what was going to happen to our economy? Was the price of foreign wine going to sky rocket? And what would happen to our housing market? Well, after a brief wobble in July where house prices dropped, it looks like the market is beginning to stabilize…
The growth in UK house prices slowed to its lowest level in three years in July, according to the latest survey of estate agents.
However, there are signs of confidence returning after a 'wobble' stemming from the vote to leave the European Union.
A total of 5 per cent more estate agents reported house prices rising rather than falling last month, according to the Royal Institution of Chartered Surveyors report.
But the RICS report also found property sales continued to drop sharply across the country, with a net balance of 34 per cent of agents reporting a fall rather than an increase.
This was similar to June, when the decline in sales was the fastest seen since the 2008, when the height of the credit crisis took hold.
It is also a continuation of a trend that began back in April following the introduction of the tax surcharge of 3 per cent on investment properties…[Read more]
Inside Castel Valer: 

medieval castle in the Italian Alps – with a tower as tall as Rio's Christ the Redeemer – goes on sale for the first time in 650 years Evening Standard
The only thing that could come close to living in a house with a theme park and a dungeon, is living in your very own medieval castle in Italy. This castle sits at the foot of the Italian Alps and has 15 bedrooms, 14 bathrooms, 5 kitchens and much, much more, including 2 chapels. Anyone got a spare £25 million I could borrow? 
The sale of this sprawling 80-room castle in the foothills of the Italian Alps will be an opportunity that only comes along once in seven lifetimes when it goes to auction next month.
Set in the picturesque Dolomite mountains, Castel Valer has belonged to the aristocratic Spaur family – whose family lineage includes the first Bishop of Vienna – since 1368.
Count and Countessa Spaur zu Flavon und Valer currently live in its 80 rooms, which are spread over 35,520 sq ft.
The castle is being sold fully furnished. It was previously valued at £26 million (€31 million) but it is set to go under the hammer without a reserve price.
There are 15 bedrooms, 14 bathrooms, five kitchens and two chapels inside the sprawling pile, plus the essentials – a wine cellar, sauna, library and pool.
Each room has been carefully restored over the past 20 years, preserving the 16th-century frescos and Romanesque, Gothic and Baroque architecture…[Read more]
REVEALED: The REAL cost having bad neighbours has on YOUR home Express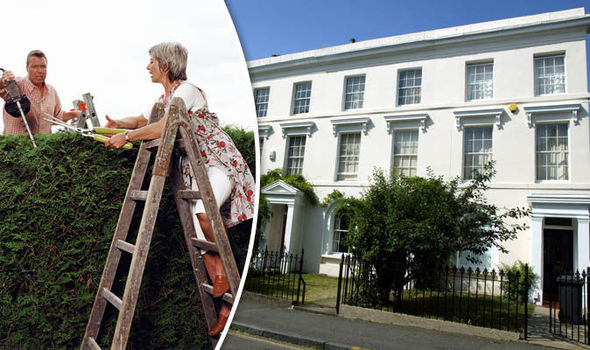 There is nothing worse than a bad neighbour- but do they really affect the value of your home? New research suggests that neighbours who don't look after their property could bring down the value of your house too. 
But living next to an inconsiderate household wipes £37,000 off the value of the average home, new research reveals.
Estate agents say poor upkeep, overgrown gardens and items strewn across the lawn can devalue properties by 8.2 per cent or £17,321.
By contrast, a good neighbour can add £19,856 to the asking price.
t means the difference between a nightmare neighbour and welcoming family is worth £37,177.
Experts say broken or boarded up windows immediately wipe £23,000 off the average house price. Ugly extensions and gardens or driveways full of junk have a similar impact on market value.
Nine in 10 estate agents say a bad neighbour has a "serious negative impact" on the value of the homes and what buyers are prepared to pay.
Noise, unfriendliness and not taking care of their property are the tops reasons why neighbours have fallen out with a third of 2,000 Britons quizzed by Privilege home insurance saying they had experienced sleepless nights…[Read more]