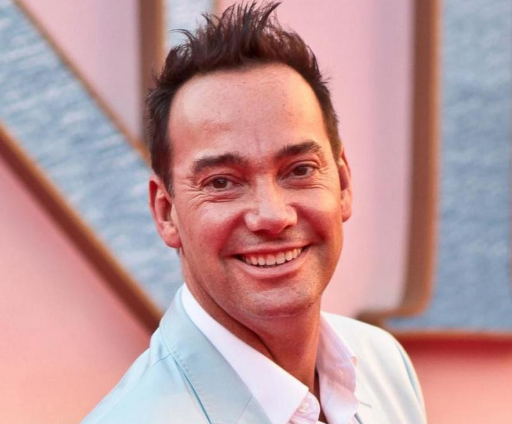 Renting in London: How my freelance career left me sleeping on a friend's sofa for 5 months – Metro
How tenant referencing can catch freelancers off guard when searching for new homes on the private rental market. 
Finding a flat in London is worse than finding a boyfriend.Yep, I've said it. It is. Trudging round to view room after room, telling the same tired anecdotes in your 15-minute slot, waiting for a text message that never comes or says 'we gave it to a friend' – the flat hunt is hell.
When my best friends asked me to move out to live with them, it was a hard call but I said yes. For three years, I didn't have to look at SpareRoom or worry about agency checks. And in those three years, the rental market changed.
There are fewer independent landlords, and those that do still exist use agencies for referencing. Agency checks aren't kind to the unconventionally employed.
You can find out more about tenant referencing by clicking the button below:

It's The Old Nick! Former police headquarters converted into a family home goes on the market for £500k, complete with an original jail door and barred windows – The Daily Mail Online
One lucky family will be able to call an old police station their new home even has some of it's original features, the jail house will cost £500,00 and is in Derbyshire. 
A former prison has been converted into a unique family with several original features, including a gun room, a jail door and barred windows.
The Derbyshire property is appropriately named 'The Old Nick', having opened as the area's first police headquarters in 1848.
Today, the Grade II listed property offers far more relaxed surroundings, with five double bedrooms and a former police cell having been turned into a bar area.
Brexit threat to London market if financial services jobs go overseas – Estate Agent Today
Fears of the finance sector moving jobs overseas, once Brexit is completed, spread across London as agents claim this could have disastrous implications for an already shaky local property industry. 
New research by business information firm Bloomberg suggests many thousands of London's financial services jobs are under threat thanks to Brexit – and this could destabilise the already-fragile London housing market.
Bloomberg says many banks are in what it calls 'Brexit limbo' with uncertainty as to whether the City of London will retain its current status as a financial centre.
Chancellor Phillip Hammond has said most banks are planning "a very light touch model … with a few people located inside thw EU and the bulk of their business remaining in London."
Parents pay £825 for child's first owned home or £631 for first rental – Estate Agent Today
Being a parent in the 21st century is a financial struggle at the best of times, but recent survey results show that on average, parents pay out tens of thousands of pounds to help their kids move out of home. 
A survey of 1,000 parents has apparently revealed just how much they pay when their offspring first leaves home to live independently in another property.
And whilst we hear much of the Bank of Mum and Dad paying literally tens of thousands of pounds to help their children set up a new home, for the vast majority the sums are less onerous according to the survey by Nationwide Savings.
The cost of equipping a child for university was the highest initial outlay at £1,114, including an average £144 spent on computers, £109 on transport costs, £107 on books and stationery, £106 on mobile phone and call costs and £100 spent on kitchen equipment and bedding.
Agency runs 'largest ever survey' to debunk lettings sector myths – Letting Agent Today
London's tenant population aren't as frustrated as previously thought, as 17.8% openly admit to saving for a deposit, as a new survey by letting agent Benham & Reeves reveals. 
London agency Benham & Reeves Residential Lettings has surveyed its tenants and, based on 1,400 responses – a third of the total – discovered that they are not the frustrated 'can't afford to buy' group that some suggest typify the rental sector.
Reflecting London's diverse workforce, over 17.5 of the respondents were expats living and working in the capital. Few of these tenants intended to buy in London, presumably because they planned to eventually move back to their country of origin or another posting abroad.
Only a small percentage said they did not meet the criteria for a mortgage (3.66 per cent) or did not have a mortgage deposit (5.76 per cent) while 17.8 per cent of respondents were actively saving for a deposit.
Surveyors get gloomy as property market stagnates – BBC News
Property market stock hits a record low last month as RICS release new worrying data about stagnation, although prices continue to rocket across the UK. 
Property surveyors are getting gloomier about the state of the housing market, according to the Royal Institution of Chartered Surveyors (Rics).
Its latest monthly survey shows that stock levels are at a new record low.
The number of people interested in buying a property – and the number of sales – were also "stagnant" in March, it said.
Craig Revel Horwood's Camden cottage:

the Strictly Come Dancing judge is selling his powder pink pad in NW1 for £1.2 million – Evening Standard

Fans of the hit BBC show, Strictly Come Dancing, have a once in a lifetime chance to snap up some hot property from one of the judges on the show. Craig Revel Horwood has decided to put his pretty, pink flat on the market for a cool £1.2 million.

Strictly Come Dancing judge Craig Revel Horwood, above, is selling his powder pink Camden townhouse.

The two-bedroom, two-bathroom cottage in a tree-lined terrace of brightly coloured stucco properties has been his home for 20 years.

Theatre impresario Cameron Mackintosh lent him the cash to help him buy the Grade II-listed house, below, for £149,000 in 1997. Determined to stay on the ladder, Revel Horwood repaid the £40,000 loan by letting out his spare room.
Find Properties for Sale in London and the Surrounding Area: