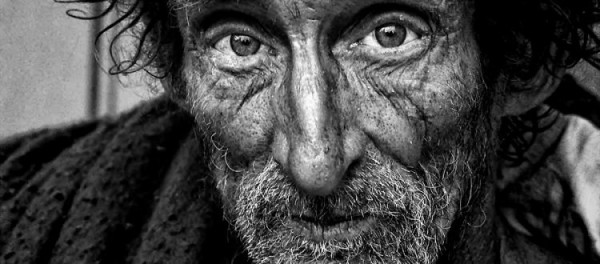 We're £15,000 out of pocket after a Lloyds blunder over house sale – The Guardian
Family confronted by a financial and stressful nightmare, during their house move, due to an 'oversight' from Lloyds. Fortunately, the amazing Anna Tims, property journalist at The Guardian, stepped in just in time to save their Christmas.
The bank failed to hand over the mortgage redemption certificate, and the delays and cost kept on mounting.
We bought a repossessed property and the completion date was agreed as Friday 28 October. After three removal vans were loaded with our possessions we discovered that Lloyds, the mortgage lender to the previous owner, had not provided the mortgage redemption statement to the creditor selling the house.
We are a family of four, with four dogs and an elderly lady, and without warning, we had to find somewhere to stay. We got a log cabin in a holiday park to accommodate us over the weekend (but had to book it for a week at £650), thinking we would complete on the Monday.
Portal Juggling: new software shows agents de-listing/re-listing properties – EstateAgentToday.com
You'd better watch out, you'd better not cry, you'd better not pout, I'm telling you why, Scary Software is coming to town! Estate agents are under scrutiny with new software, designed to catch out rogue traders. So you have been warned! It see's you when you're sleeping, it knows when your listings are fake!
New software has been devised which can allow users to identify individual properties that have been 'portal juggled' – de-listed and re-listed in a bid to appear 'new to the market' in the eyes of prospective purchasers.
The software is being offered free of charge to the National Trading Standards Estate Agency Team and to the three official industry redress system – The Property Ombudsman, Ombudsman Services, and the Property Redress Scheme.
Campaigning estate agent Chris Wood, who runs PDQ Property in Cornwall and who has been a leading opponent of portal juggling for over 18 months – and who has been one of a number of agents working on the software since mid-2015 – has given a demonstration of it to Estate Agent Today.
Do you live in one of the 50 best places in the UK? A pretty part of Hampshire that's steeped in history and includes a Cathedral city takes the top slot – TheDailyMailOnline
Congratulations to the pretty cathedral city of Winchester in Hampshire, that has won the title of best place to live in the UK. 
A pretty part of Hampshire that is steeped in history – and pubs – has been named as having the best quality of life in the UK.
The district of Winchester – which includes the Cathedral city of the same name – received the accolade after scoring highly on a range of issues, including health and life expectancy, personal well being, crime rates and weather. It also has good access to leisure facilities for socialising and downtime.
The South East dominated the annual list produced by Halifax, although the north of the country was also well represented, particularly in the top 10 places.
Labour Makes Pledge for the Homeless – PropertyDevelopment
Labour are raising awareness of the growing need to help the UK's homeless, in a humanitarian effort to significantly reduce the number of people sleeping rough. 
Labour has addressed the major issue of homelessness around the UK, by vowing to double the number of homes that are available for use by homeless people in England, in an attempt to significantly reduce the number of people sleeping rough on the streets.
Despite the government claiming that £500 million had been invested in helping the homeless, Labour still believes that the amount of people still sleeping rough is simply inexcusable, and should the part come into power there would be a major focus on providing homes in cities such as Liverpool, Bristol and Birmingham.
Revealed: 10 of the most unusual homes for sale in 2016 – The Telegraph
The shortlist of the weird, wonderful and downright bizarre homes that were sold in 2016 is finally here! Another stellar year for the unusual and people's inventiveness, and we predict that these properties will keep coming on to the market, as the UK is pushed further into the housing shortage crisis. 
An abandoned fort, an entire Yorkshire village and a home with its very own theme park are just a few of the quirkiest property listings from 2016.
There have been no shortage of unusual property listings on Rightmove, who has just released a list of the most popular homes for sale in 2016, over the past 12 months.
"We've had castles, forts, haunted houses, windmills, underground hideaways – just about every quirky property in existence!"
Who REALLY designed Disney's castle – Country Life
The mystery is revealed behind the true inspiration for Walt Disney's famous castle. But which country can claim the prize?
Is it Polish, French or German origination? Our Architectural Editor John Goodall can't resist turning a historian's eye on Disney's fantastical castle.
Across the world this Christmas, while families and children settle into their chairs and cushions to watch a favourite film together, many of them will see an opening sequence so universally familiar that they may never have thought about it or noticed its many striking variations.
Across the television screen will appear the image of a castle with a fantastical outline of towers, turrets, steep roofs and a central gateway. As the image resolves itself, an arc of light sweeps across the sky above it. It is—of course—the Disney Castle.
10 Ways To Create Hygge At Home –Decor8.com
With the rise of popular home decorating concept Hygge, interior design site Decor8 give the low down, on the top 10 ways to improve your winter home decor.
My friends at Skagen invited me to share some views on Danish life and culture since they consider decor8 a great source for Scandinavian design. I decided to write a Danish word that has meaning that is very close to my heart. Let me give you some background as to why I chose a single word as my topi and how it applies to the home in particular.
Hygge is a comrade, an affectionate teamwork. For a country that has long, cold winters with little light after 3 pm, I guess this comrade works well. Hygge is a cosy pulling together but also a state of mind where Danes just know the weather is horrible but they still make the best of it. So why not fill the home with friends and family, light some candles, bake cookies and sit around the fireplace?