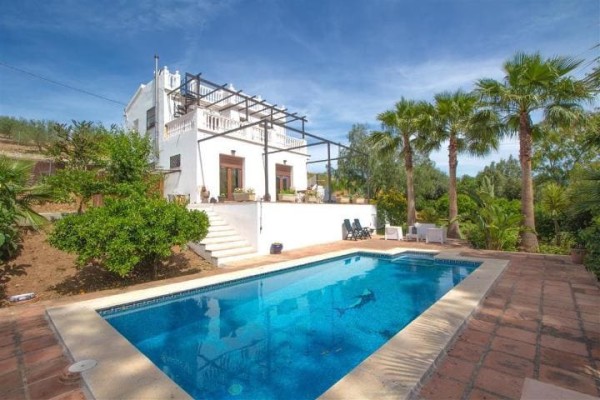 Lettings fees ban confirmed by Queen's Speech – LettingAgentToday
The long wait is finally over, the proposed Letting Agent's Fees Ban is officially going ahead and the property industry can now consider what this means for them and Britain's Buy-To-let investors.
The Queen's Speech, outlining the government's proposals for the next two years, has confirmed a pledge to introduce a ban on letting agents' fees levied on tenants in England.
The fees ban – first announced by Chancellor Phillip Hammond in November – has been the subject of a consultation which closed during the General Election campaign.
No news has been released on the contents of the consultation responses, and some in the industry had hoped the failure of Theresa May to secure a majority for the Conservatives might see the proposal shelved, but this morning's announcement shows it remains on the agenda for the minority administration.
A guide to tenants' housing rights around safety and repairs – The Guardian
In light of recent tragic events, The Guardian property experts have put together a helpful guide on tenat's housing rights focusing on safety and repairs, for those concerned about their position and who wish to better understand the legalities around renting.
In the aftermath of a shocking disaster like the Grenfell Tower fire, social housing tenants, including those who rent from private landlords, as well as from housing associations, councils or other registered housing providers, will be asking questions about their own homes and wondering where to turn for advice.
Here's a guide to where you can get help, and where to go if your landlord doesn't provide satisfactory answers.
Who do I go to with concerns about the materials in my building?
Berkeley Homes: London needs 200,000 more builders – Evening Standard
Worrying news comes from building company as it is revealed that London's construction industry needs at least another 200,000 extra workers in order to plug a growing skills gap.
London needs an extra 200,000 building workers to solve a looming skills crisis and deliver homes for the capital, the boss of Berkeley Homes has warned.
Chief executive Rob Perrins said Brexit pressure intensified existing stress on the industry's skills base against a backdrop of political demands to build more homes.
Transitional arrangements for EU building workers, accounting for up to half the London workforce according to Perrins, are a key industry demand in Brexit talks.
Historic buildings could qualify for redevelopment grants, says funding expert Focus Consultants – Property And Development Magazine
Thanks to the National Lottery players in Britain, funding has been made available for the restoration of Nottingham's beloved Bridgford Hall. Using this fantastic example, funding chiefs have called for other owners of historic buildings to apply for Heritage Enterprise Grants.
Funding experts at Focus Consultants are urging the owners of historic buildings to consider following in the footsteps of Bridgford Hall which has become the first completed project in the East Midlands to benefit from a Heritage Enterprise Grant.
Focus supported Rushcliffe Borough Council in its successful bid for a £1.5 million Heritage Enterprise Grant from the Heritage Lottery Fund (HLF) to redevelop the hall in West Bridgford near Nottingham.
The Grade II listed building has recently reopened as a luxury aparthotel and civil wedding ceremony venue, following a £2.3 million redevelopment – making it the first Heritage Enterprise project to be completed in the East Midlands.
10 amazing holiday homes you can buy for the average price of a London flat – The Telegraph
Ever wondered what your money could get you abroad? Well for the same price as a poky London flat, you could find yourself enjoying a sun downer by the pool of your very own slice of paradise in Spain, Portugal, Turkey or Greece!
It is news that will make anyone seeking to climb onto the property ladder shudder. The average price of a flat in London is now more than half a million pounds – £517,528, to be precise, according to figures from property site Rightmove. If you want to grab an actual house in the capital, with a staircase and perhaps even some windows, you will need an average sum of £632,917. This buys a semi-detached, so you're sharing a wall. Madness? Perhaps.
But it set the Telegraph Travel team thinking. What could you buy for such sums in more affordable parts of the planet? Quite a lot, as it turns out. The following properties are available for around the half a million mark – or under. Or, you could keep on with those dreams of that delicious one-floor bolthole in Kilbrun. Decisions decisions…
Homes at Battersea Power Station:

blow for first time buyers as affordable housing target at luxury development quietly slashed – Evening Standard

Disappointment for hundreds of first-time buyers in London, as the promised affordable homes newly built at Battersea Power Station re-development project, have been deemed financially unviable by developers.

Hundreds of first-time buyers promised cut-price homes at Battersea Power Station will no longer be able to buy into London's most-hyped regeneration zone, we can reveal.

Originally, 636 homes were earmarked by the Battersea Power Station Development Company for first time-buyers and renters unable to afford the mega prices asked for the 4,239 luxury homes on the power station site.

Now the development company says the entire project may become financially unviable if it is forced to stick to the 2011 promise to include so many affordable homes. It says it made the undertaking when London's new-build market was booming and construction costs were lower.
What are the top 10 home improvements of 2017? – Property Reporter
Revealed: the top 10 home improvements Brits most want in their homes, with bathrooms, kitchens and new central heating systems topping the list.
Bathrooms, kitchens and new central heating systems top the list of improvements for this year, but homeowners are warned that major works could invalidate their home insurance.
A new study from GoCompare Home Insurance has revealed that a new bathroom is the UK's most popular home renovation with 39% of homeowners who carried out a major home improvement in the last five years splashing out on one. New kitchens came in second place with 38% and a new boiler or central heating system made up the top three with 34%.
However, the study also revealed that 41% of those carrying out renovations did so without telling their home insurer, potentially invalidating their policy.