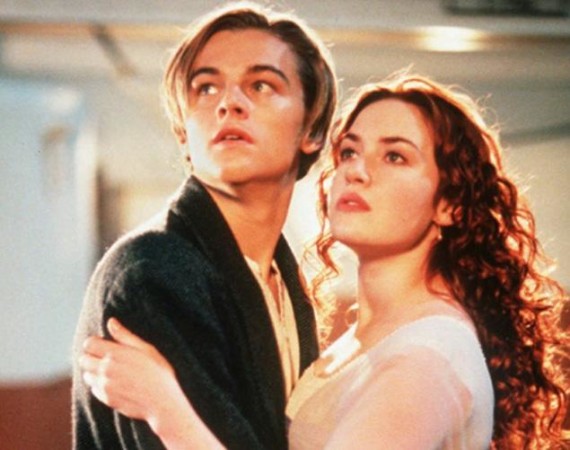 Autumn Statement: Lettings agent fees will be banned – BBC News Online
Unless you have recently returned from holiday without wifi, or live under a rock, you would have heard the news that Philip Hammond, has scrapped lettings agent fees in the Autumn Statement. With renters and lobbyists cheering the move and industry professionals thrown into turmoil, TheHouseShop.com eagerly awaits the future of the renters property market.
Tenants can be charged fees for a range of administration, including reference, credit and immigration checks.
Chancellor Philip Hammond said shifting the cost to landlords will save 4.3 million households hundreds of pounds.
The move could spur competition as landlords, unlike tenants, can shop around for the cheapest agent.
How I Hosted Thanksgiving in My 195 – Square Foot Apartment – TheKitchn.com
Although an American holiday, Thanksgiving is becoming more popular in the UK, with many cashing in on the excuse for a cheeky turkey roast before Christmas. But with many of us living in smaller and smaller homes, especially in the capital, in the run up to Christmas figuring out how to fit all of your guests round the table is a problem posed by many. 
I took just a couple photos at Thanksgiving dinner last year in my tiny studio apartment, and you can see everything: the dinner table, the front door, my bed, three walls, my toaster oven (my only oven), my hot plate, and all eight of my guests, smiling and well-fed and a little inebriated. The entirety of my 195-square-foot home fits pretty neatly inside the frame (minus the bathroom, which is out in the hall across from my front door and approximately the size of the lavatory on your last flight in coach).
It's not that I recommend hosting Thanksgiving in a space that's reminiscent of the cabin scene in Night At the Opera. But if the size of your apartment is what's stopping you from gathering your friends, cooking a big meal, and overindulging into the wee hours of the morning, I urge you to reconsider. A Thanksgiving feast in a tiny apartment can be successful if you are confident and unapologetic. And if you pull it off, it'll be one for the books..
How To Build A House In The Country – Homes&Property.com
Tired of the big smoke and want to build that dream home in the shire? Before you open that savings account, take a look at this new guide of pros and cons for your grand designs style project. Perhaps a trip to the Seychelles is looking more affordable and fun in comparison!
If you want to swap your London pad for a self-built Grand Design in the sticks, then you'd better start making friends with your architect – and your new neighbours.
"Designing a house in the countryside is very different from building in a city," says architect Mark Winnington, who has seen both sides of the coin having worked for years designing one-off homes for individuals on countryside plots, but now works for a top London architecture firm.
Here, he shares the benefits and drawbacks of building for the countryside:
Post-Brexit Housing Market Boom: Hammond pledges £3.7bn to building new homes – The Express
We wait with baited breath for the completion of these new homes pledged by the government in order to aid the right to buy scheme. 
The chancellor, during today's Autumn Statement, has pledged £2.3 billion for infrastructure to support 100,000 new homes and £1.4bn to build 40,000 more affordable houses – plus a boost to the Right to Buy scheme.
Hammond said his plans will "more than double in real terms overall capital spending on housing" within this parliament, meaning a "housing market that works for everyone".
He said: "We will focus government infrastructure investment to unlock land for housing. With a new £2.3 billion Housing Infrastructure Fund to deliver infrastructure for up to 100,000 new homes in areas of high demand.
London Titanic HQ: former shipping company ticket office is now a £100m luxury apartment block with roof terraces and show-stopping penthouse – Homes&Property.com
Titanic's former ticket office gets a 21st century re-vamp in this stunning transformation into some of the most sought after property in the Capital. Set in a fantastic location just around Trafalgar square and Piccadilly, new high-end buyers will fare much better on this venture.
The London HQ and ticket office of the famous White Star Line shipping company, of Titanic fame, has been transformed into a £100 million luxury apartment block.
Grade II-listed Oceanic House, in Cockspur Street, yards from Trafalgar Square, is now home to six lateral flats and a show-stopping two-storey penthouse.
The ground-floor main foyer, once the first-class booking office, evokes the glamour of the early 20th-century ocean liners with a scale model of the doomed Titanic on display.
House Price affordability in London reaches a record low – Telegraph 
Bad news for those looking to buy in the capital, as property prices outstrip salaries at a ratio of 14.2, in a new all time un-affordability record.
The affordability of homes in London has reached a record low, with house prices in the capital now 14.2 times the average salary.
This is more than double the UK's average ratio. It has been pushed up by a 86pc increase in house prices since 2009, which is far in excess of the growth of salaries, according to research firm Hometrack.
Cambridge, Oxford and Bristol also have house price to earnings ratios that are far higher than the national average, and indeed far higher than the average in their respective cities over the last 12 years.
Waddesdon Manor, via the medium of gingerbread – Country Life
This breathtaking re-creation of the famous Rothschild pile in gingerbread took 500 hours and will be on display until the 2nd of January 2017. 
Specialising in hand-iced biscuits, chocolates and cakes, master bakers at Biscuiteers have constructed a dolls house model of Waddesdon Manor constructed entirely from gingerbread.
Over two metres in size, they have created the rich details of Waddesdon's magnificent rooms, including paintings, furniture, porcelain and textiles, in edible glory. The entire project took 500 hours, 240 eggs and 216 kg of icing.
And the best bit, according to our sources? It 'smells good enough to eat'.
With Christmas rapidly approaching, many of us will be sharpening our gingerbread making skills ready for tasty treats for all the family, why not get some more inspiration from these incredible creations here.
Find Properties for Sale in London and the Surrounding Area: