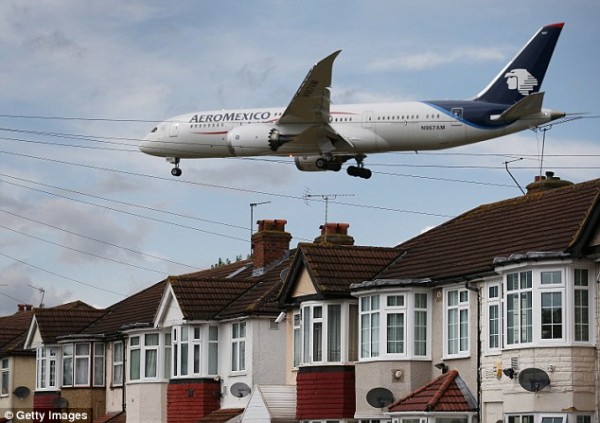 Great news for first time buyers, Natwest has slashed numerous rates and fixed rates on their mortgages in an effort to aid help to buy mortgage guarantee products before the end of the year. Now is the time to get your mortgage!
NatWest Intermediary Solutions has cut a number of first-time buyer rates in addition to other fixed rate mortgages.
First-time buyer-only 2-year fixes stand at 2.31% (-0.41%) to 80% loan-to-value, 2.40% (-0.47%) to 85% LTV and 2.83% (-0.14%) to 90% LTV, all with no product fee.
And NatWest's first-time buyer 5-year fix at 90% LTV has been cut to 3.68% (-0.20%).
No access to the Bank of Mum and Dad? Then save for 121 years for a home in London – The Telegraph
Depressing news for Millennials, as new figures reveal that it will take the average Londoner 121 years, to save for a place of their own in the capital.
Want to live somewhere you actually own? Well, you'll have to wait 121 years.
That's how long it would take for the average Londoner to save for a deposit for a flat. This is if they saved 10pc of their average salary each year – and had no access to the Bank of Mum and Dad or, as the housing minister would have it, the Bank of Nan and Grandad.
The research, carried out by property crowdfunding website Property Partner, took a Londoner's average salary of £34,320, and calculated how long they would have to save for a deposit in each borough. This is assuming a mortgage of four times the buyer's salary.
Number of older renters to soar – 'but conditions must improve' – Letting Agent Today.co.uk
Age UK warn that conditions must improve for elderly tenants, due to an increase in the number of retirees renting in the private sector. Poor quality housing and lengthy repair times, being some of the concerns that are leading to Age UK campaigning for changes in renting legislation.
Age UK says the number of older people renting in the private sector is set to soar in the near future – but it insists there must be improved conditions.
The charity draws on separate research from the National Landlords Association and the Center for Housing Policy at York University to suggest that the number of retired people moving into the private rented sector has increased by 200,000 over the last four years with a possibility that around a third of over-60s could be living in private rented accommodation by 2040.
Currently households aged over 65 account for fewer than one in 10 of private renters.
Self Sufficient Scottish Island For Sale: completely off the grid, Tanera Mor comes with 24 hour electricity, broadband and even a post office – Homes & Property.com
Ever dreamed of being the laird of your own small kingdom? Now you can with this amazing private Scottish island that has come on the market, complete with 24 hour electricity, broadband and even a Post Office. 
A self-sufficient island hideaway, completely off the grid but with all mod cons, is a rare sight indeed, and this one even allows the owner to issue their own postage stamps.
Tanera Mor, 1.5 miles from the western Scottish mainland near Ullapool, features seven miles of rugged cliffs, sheltered coves and beaches.
Measuring 1.6 miles long and 1.2 miles wide, the £1.95 million island offers stunning views of the other neighbouring Summer Isles and the mountains of the mainland.
Grand Designs' Cheapest UK Family Home: Couple build house for JUST £27,000 – Express
Grand Design's record breaking cheapest new home built on a budget of £27,000, is featured on the new series fronted by Kevin Mc Cloud.
Simon and Jasmine Dale are the latest couple to star on Grand Designs – showing this evening on Channel 4. The duo are joined by TV presenter
Kevin McCloud for what is sure to be the most impressive – and cheapest – UK build of a new home under £30,000 to date.
The pair embarked on the ambitious task of building a new home in the hills off rural Wales with just £500 in their bank.
What will Heathrow expansion plans mean for the value of homes under the flight path and who will get compensation? – Daily Mail Online
Now that the government has backed plans to expand London Heathrow airport, it may be good for the economy but what will the knock on effect be for property directly under the flight path, the Daily Mail Online investigates.
I live under the flight path, what will Heathrow expansion mean for me?
While the plans for a third runway have been praised by some as good news for the economy, it is not the same outlook for homeowners living areas in affected areas.
They could see the values of their homes plummet by as 20 per cent or more amid an increase in noise and air pollution, experts suggest, or even be forced to sell their home.
Read more here
How To Pull Off Decorating With Pattern – Abigail Ahern.com
Dare to go bold with your interiors with these great ideas for prints to brighten up your home. 
I say this a lot: prints add pizazz to a space. They're like the spices of decorating – just enough enlivens any room, but too many can quickly be overwhelming and ruin the whole dish, er room! A room that's only got solid hues will lack visual interest. Lots of people are pattern shy, but I often wonder why. Patterns don't have to always be loud, bold and statement inducing. They can be subtle and subdued and therefore add just as much interest.
Mixing up the scale. This really helps with mixing and matching print successfully. Try if you can to mix up the scale of your prints. The image above is a Kelly Wearstler interior (she's the master of pattern!) and the huge scale of the wallpaper plays so well off the leopard print carpet. It also makes me want to get an animal print stair runner, but that's another story!
Find Property for Sale in London and the Surrounding Area: