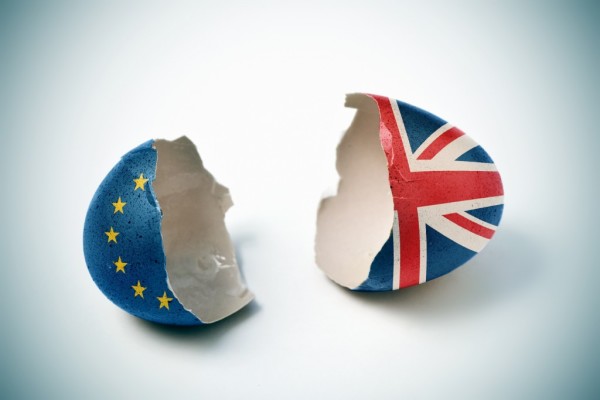 Article 50 triggered: how starting the Brexit process could affect the property market – Evening Standard
How will our housing market be affected? 8 experts were interviewed to predict what they see in store for the UK's homeowners and landlords. 
Theresa May triggered Article 50 on Wednesday, kick-starting the Brexit process.
So, what's in store for London's buying and rental markets as the UK prepares to break with Europe? We ask property experts for their predictions.
We ask property experts how leaving the EU could affect the capital's housing market. Here's what they predict…
The Richmond landmark overlooking Britain's only listed view opens it's doors – Country Life
One of Richmond's oldest iconic buildings bought for £50 million by high end developers is due to open, after extensive remodeling into luxury flats, indoor swimming pool, gym, spa and cinema room. 
One of Richmond's most recognisable landmarks has been converted into plush apartments. Eleanor Doughty reports on The Star and Garter.
For years, residents of Richmond, in south-west London, have waited patiently for work to be finished on the town's most adored landmark, The Star and Garter.
Now, the scaffolding is coming down, the garden looks beautiful and new apartment owners are booking their removal vans.The Star and Garter was named for Edward III, who founded the Order of the Garter (which has a star in its insignia), the most prestigious order of chivalry, in 1348.
Agents urged to act now as MEES energy efficiency countdown starts – LandlordToday.com
With the new regulations only a year away, British letting agents are already gearing themselves up to prepare their clients for when the legislation kicks in. 
This weekend marks one year to go before the introduction of new Minimum Energy Efficiency Standards – which are expected to have a significant impact on the rental sector.
The measures will require properties to achieve a minimum 'E' rating and will apply to new leases and renewals from April 2018.
For 12 months now, tenants living in private rental sector property with F and G rated homes have been able to request improvements, such as more insulation. The landlord has been legally bound to bring the property up to at least an E rating, although not if it requires upfront costs.
British holiday home sales heat up as the falling pound leaves homes on the Continent more expensive – The Daily Mail Online
The backlash from Brexit could already be affecting the UK's holiday home market, as experts predict another sharp fall in the pound will case continentals to  snap up property in the UK's holiday hot spots.
The Prime Minister has said she intends to trigger Article 50 – and thus start the countdown to Britain's exit from the EU – on Wednesday. Forecasters predict it will cause the pound to fall again, with  the pound having already fallen 10 per cent against the euro since the referendum.
While it is bad news for those taking holidays abroad, it is good news for those spending breaks in the UK, particularly those who want to invest in holiday homes. Those who might have previously bought such properties on the Continent are now finding it cheaper to do so here, leading to a surge in demand that will then push up prices.
Housing market support skewed towards first-time-buyers- but what about older people? – Property Industry Eye
Is it fair that the Government should put the younger generations housing needs before the elderly? The UK's housing crisis is viewed through a different lens in this new debate. 
Housing market support from the Government is skewed towards first-time buyers, a report has claimed.
Research by law firm Winckworth Sherwood and social care and housing provider Housing LIN, claims the older generation is forgotten by the state when it comes to the property market.
The report, 'The other end of the housing market: Housing for older people', noted a marked rise in the number of private developers moving into the so-called later living market and fears over high service charges holding back decisions to move.
Build-to-rent: Manchester leads the way as sector shows signs of life – The Telegraph
The new housing phenomena, Build-to-Rent is going down a treat in Manchester, as more than 5,500 are set to be built, chasing London's heels. 
Manchester has been revealed as a hot spot for build-to-rent construction, nearly eclipsing London.
There are more than 5,500 build-to-rent properties – purpose-built, professionally managed rented homes – under construction in Manchester and Salford alone according to figures from the British Property Federation.
This is close to the 6,262 build-to-rent properties under construction in the capital, and far more than in London when considered on a per capita basis.
Mel B to wave Goodbye to LA home – Spice Girl-turned-America's Got Talent judge lists Hollywood Hills mansion – for more than double what she paid for it – Evening Standard 
Mel B looks to cash in on her luxurious property with stunning views of downtown LA, as it's set to make twice the amount she originally spent on it three years ago. 
Mel B's former LA family home has been listed for sale, for more than double what she and estranged husband Stephen Belafonte paid for it three years ago.
The Spice Girls singer-turned-America's Got Talent judge recently filed for divorce from film producer husband Stephen Belafonte, and their Hollywood Hills family home is now on the market for £7.14 million.
Built in 1928 and renovated last year, the four-bedroom house boasts floor-to-ceiling windows across four floors with views of downtown LA.
Find Properties for Sale in London and the Surrounding Area: