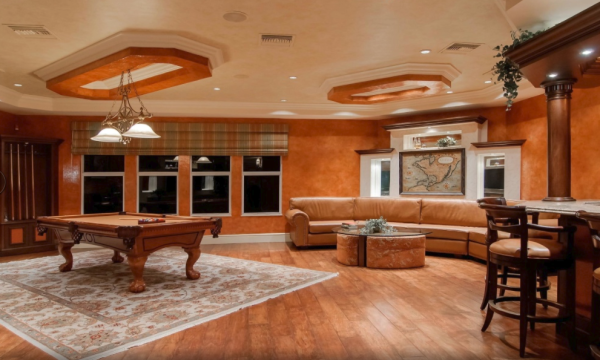 Choosing how to decorate your home can be a stressful experience. You want to pick a style that you think represents you as a person, but you also want to be comfortable and for it to look great.
Most of us aren't hardwired to know the difference between our chic from our contemporary, our retro from our vintage. It's a tough world out there when you're sat in IKEA, flicking through a colour chart and wondering what on earth the difference is between a Gingham Green and a Belwort Green.
So where can we take inspiration from when doing up our homes? Films, of course! Who knew interior design shopping could be so easy? Here are three films you should watch before planning to decorate your home.
#1. The Great Gatsby
This fantastic adaptation of F. Scott Fitzgerald's classic love story is full to the brim with luxury interior design ideas which will leave you jealous that you weren't living right there in Long Island during the 1920's. Catherine Martin, the set designer, brings the period to life whilst allowing her own contemporary spirit to thrive. These extravagant sets and fashionable frocks are an awe-inspiring window into the past that will definitely give you some stylish ideas to think about when making your own interior design plans.
#2. Gone Girl
This dark thriller is not only an amazing watch, full of jaw-dropping twists and turns throughout, but it is also host to an impressive selection of houses that boast popular interior design innovations. The set designer himself said he was most impressed with Go's apartment (Nick Dunne's sister) due to its pure mundaneness which worked perfectly for some of the scenes.
Similarly, the elegant and spacious apartment of Desi Collings offered simple, yet luxury mansion features which can inspire great interior design ideas for your own house.
#3. A Clockwork Orange
Anthony Burgess' dystopian novel was screen adapted in 1971 by Stanley Kubrick of which it is now widely regarded as a cult film classic. The movie was banned by Kubrick only a year after its release after a string of copycat violence troubled the famous director enough to pull it from British TV screens for almost 27 years. This isn't the only reason you should be itching to watch this troubled film about disenfranchised youth though.
The innovative set designs are almost as famous as the films itself. The Korova Milk Bar on its own shows how unique the set designers were in their ideas. It really is one of those films that you must see to believe.
So there we have it, three classic films which could certainly motivate you when making interior design plans – which style is your favourite?