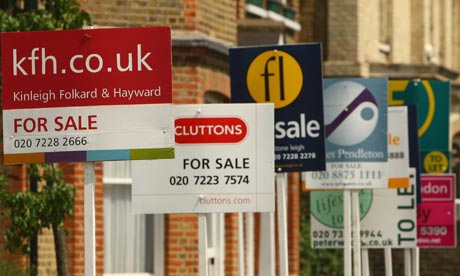 New figures have found that the average time to sell a property in the UK has risen sharply over the last five years. With fewer buyers in the market it may now take up to ten months to sell your home and you may need over ten viewings before you secure a sale.
A leading property expert has urged vendors to consider private house sale websites as a great alternative to traditional estate agents. Keep reading to find out more.
Private house sale websites can help you market your home to a side audience
Research published in the Independent shows that the time the average property spends on the market before being sold has risen considerably across the UK. In London it now takes 152 days – around 22 weeks – to sell a property, compared to just 75 days in 2007. In Cardiff the number has risen from 87 to 222 and in Leeds from 78 to 228.
The time taken has increased in just 18 months. Figures from Hometrack in February 2011 found that the time taken to sell a property was 10 weeks and rising and that you would need at least 11 viewings before you make a sale.
One way to increase the visibility of your property and to find potential buyers is to advertise it on a private house sales website. These sites are increasing in number and let you list your home without having to pay thousands to a traditional estate agent.
Over the last few years it has been increasingly tough to sell a property in the UK. Research is showing it can take up to 10 months to secure a sale.
Unsurprisingly, house sellers are looking for more and more ways to market their homes. Using a private sales website can help you make your property visible to millions of people online and you won't pay the huge fees associated with High Street estate agents.
Find Property for Sale in London and the Surrounding Area: