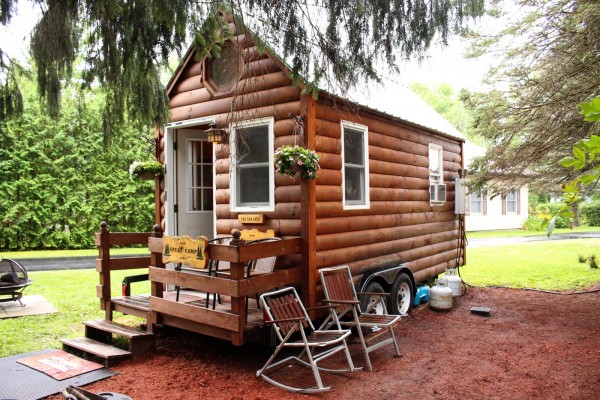 With the rising population and housing shortage, the dream of purchasing a large mansion with a bedroom for each day of the week is slipping even further away. But is bigger really better? Take a look at these tiny homes that will make you say 'awww' and rethink what you may look for in a home.
Our favourite Tiny Homes…
1. The 7×12
This tiny home on wheels by Tennessee Tiny Homes is only 7x12ft but somehow manages to squeeze in a queen size loft, shower, heater, kitchen sink and other amenities (Don't ask me how they fit them in!). For more of these tiny homes on the move, check out Tiny Happy Homes.
2. The Crib
What this home lacks in size, it makes up for in style. The Crib was designed by Broadhurst Architects Inc and would make for the perfect getaway home for a weekend in the country.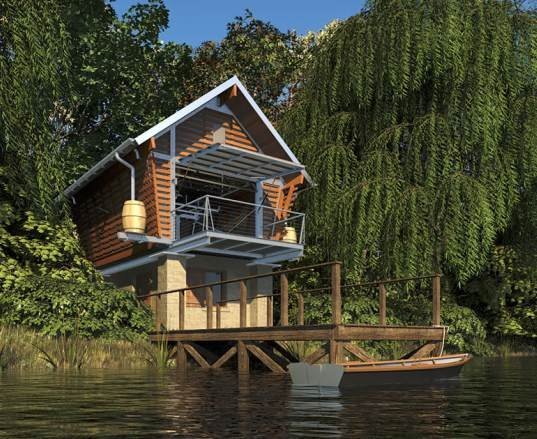 3. Transforming A-Frame Cabin
Believe it or not, this is actually a house. This tiny structure that you build yourself has enough room to contain all the amenities you would need including bedding and clothes storage, refrigerator and sink as well as a loft and a porch. The best thing is that this ingenious method only costs around $1200 to build! If you're interested in buying the plans for this cabin, check out Relax Shacks.
4. Tiny House
These cute tiny houses on wheels are the perfect home. These little cabins can sleep up to 6 people (how?!) and is fully insulated. The mobile aspect means you can take your tiny home wherever you wish! For more information on these perfectly formed homes, check out Tiny House UK.
5. Single Hauz
Whilst this is only a prototype designed by Polish architects Front Architects, this house designed for a single person would make a pretty cool and tiny living space (although it may get a it lonely). The design is inspired by billboards and the idea is that they can fit practically anywhere on earth.
6. Atkinson Architecture
This modern 12x24ft cabin is located in Colorado and was designed by Atkinson Architecture. The cabin has a porch of the same size on the front making the indoor and outdoor living areas equal and perfect for an evening spent in the woods getting close (but hopefully not too close!) to nature.
TIP: For inspiration on decorating a tiny home or small area, head to an Ikea as they show clever décor and storage solutions for even the smallest of homes.
"To find out more about saving money when selling your home, click here"
Credit: Twitter GIF image courtesy of  Guillaume Kurkdjian