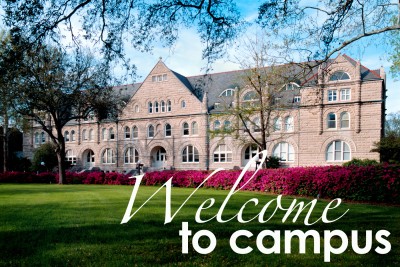 Are you about to choose a university and you want to make your experience one that you will never forget? Take a look at what some consider to be the best university towns in the world – The order is completely fortuitous, and yes, I'm aware that I might have left out some pretty good ones, sorry!
Oxford University, England.
Who doesn't want to study in one of the best and prestigious universities in the world? The University of Oxford is the oldest university in the English-speaking world, henceforth its prestige and importance. It is a lovely city inhabited by university students situated in Oxfordshire with plenty of things to do – theatres, markets, ice-rink, shopping centres, etc. The city retains its charm thanks to its architecture as it has examples of every English architectural period since the arrival of the Saxons. Matthew Arnold described it as "the city of dreaming spires" because of its beautiful skyline which includes historic buildings such as the Christ Church Cathedral or the Radcliffe Camera.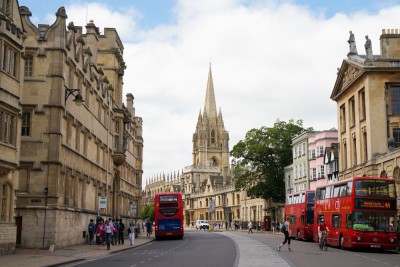 Jagiellonian Univeristy, Kraków, Poland.
This university is the second oldest university in Central Europe and it's situated in breathtaking Kraków, the second largest city in Poland, which offers plenty of things to do – museums, theatres, beautiful parks and gardens, and a long etcetera. The fact that everything seems to be cheaper there – compared with most European cities – helps to attract many students as their budgets are usually tight.
University of Salamanca, Spain.
It is the oldest university in Spain and Miguel de Cervantes (Don Quixote's author) was one of its most famous students. As in pretty much the rest of Spain, this charming city offers a good climate, a really rich gastronomy and plenty of fun things to keep you entertained – and I'm not just saying this because I'm Spanish, I promise you'll enjoy your time there. If you choose this university, you'll be able to use your extensive Spanish vocabulary – subject that you probably used to hate at school – that I'm sure includes words such as siesta, fiesta, paella, sangría and cerveza – Just let me tell you that Spain is much more than just that!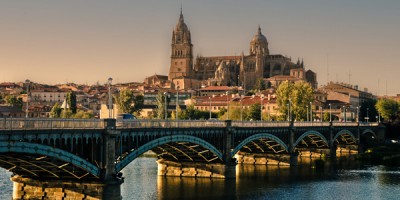 Uppsala University, Sweden.
This university, the oldest in Sweden, is really well known for its research. Even though you'll get 18 hours of visible sunshine in summer and under 6 during winter – something worth experimenting – and the temperatures range from 23 to -6 degrees, this is a beautiful city with outstanding buildings such as the Uppsala Cathedral or the Uppsala Castle, several botanic gardens, and everything that a big city as this one usually offers.
University of St. Andrews, Scotland.
The University of St. Andrews is one of the oldest universities in the English-speaking world and is located in St. Andrews, on the east coast of Fife, Scotland. It is well known thanks to its notable alumni such as Prince William, Duke of Cambridge, or Catherine, Duchess of Cambridge, among others. It is ideal for golf lovers with up to seven different golf courses in the city, and when the weather is nice you can go to West Sands beach for a swim or to try to get a tan after a study session.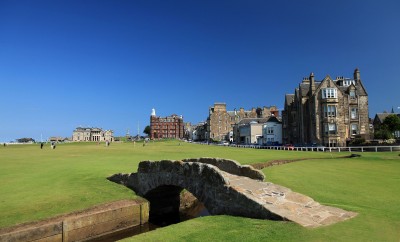 University of Bologna, Italy.
La vita è bella in this beautiful Italian city, where the oldest university in the world was founded in 1088. Bologna is an important cultural and artistic centre because of its beautiful antique buildings and churches and the numerous works of arts produced or inspired by the city. Furthermore it is a city well renowned for its culinary tradition – just think about the much-loved Bolognese sauce to which the city gave its name!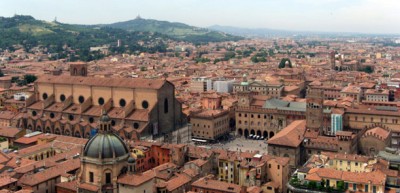 Berkeley, California, USA.
This city situated on the east coast in California is home to the oldest campus in the University of California system. Apart from being one of the best universities in America and in the world, Berkeley offers plenty of things to keep you entertained with several beautiful parks and botanical gardens, theatres and a sandy beach among many other wonders. And if you want to become a member of one of the several fraternities and sororities, get ready to suffer – in a fun way, I'm sure – a tiny bit!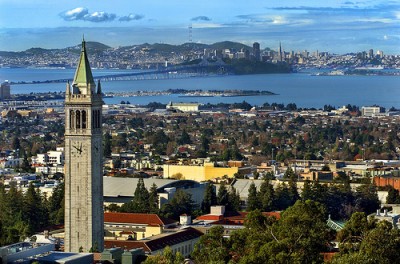 University of Alicante, Spain.
You may not have heard of Alicante, a city situated in the south east of Spain… but you might have heard about Benidorm which is not far away. This university has a beautiful campus situated in a big coastal city. Main sights include Santa Bárbara Castle, the harbour or the explanada – a promenade full of life where you will find lots restaurants near the harbour. Regarding festivals… you'll have plenty all along the year. What else would you need? A good university, good weather, typical Spanish dishes such as tapas, paella, etc., and beach – I studied there, so I know what I'm talking about! 😉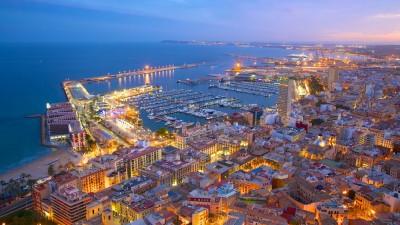 Ithaca, New York, USA.
In the state of New York we can find Ithaca College, well known as a number of their old students are important in the field of media and entertainment. We can also find Cornell University – an Ivy league school -, and Tompkins Cortland Community College. That means three colleges in one city… blimey! If you are a nature-lover you'll fall in love with the city as the colleges are near the stunning Cayuga Lake, and you'll also be happy to hear that Ithaca College is very committed to fight climate change. Furthermore the city offers annual festivals centred about food and music, and hosts what the third largest used-book sale in USA.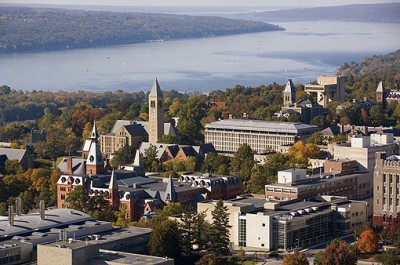 Manchester, England.
In Manchester we find three different universities as well; The University of Manchester, Manchester Metropolitan University and the Royal Northern College of Music. The city of the red bricks is a city full of students from all around the world and that has many things to offer; six designated local nature reserves, plenty of shopping spots, beautiful canals, and a good amount of bars and clubs to "relax" and have fun after a week of intense study!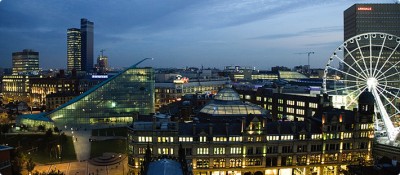 Much more could be said about each of these amazing university towns, so do your own research and choose wisely if you are lucky enough to make it into one of these!