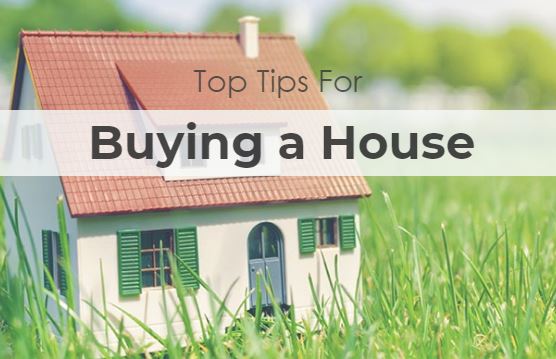 When buying a new home, whether it is your first, a relocation, or the search for bigger and better, it can be daunting to decide where to start.
Of course, the desirable choice is to jump straight onto a property search website and get looking. You may have already been doing this for a few months prior to making the big decision, simply perusing the property market to see if anything tempts you.
If you are a first time buyer or do not own a property at this moment in time, then you are in for an easier (but still not necessarily easy) ride. If you are a second stepper, then buying a property can be a little more long-winded, as you are potentially stuck in a chain of other homeowners looking to sell. If one of the links in the chain falls through, it can have a domino effect.
The key steps to achieving this goal include organising your finances and refining your search specification to optimise the amount of desirable results. One of these steps is more fun and interesting than the other. However, being organised on all fronts could help the entire process of buying a property run smoother. Seeking help for investment options from professionals such as Hugo Forbes will help you with the process.
So, now you've decided to act, what do you do next? Just Landlords, the specialist landlord property insurers, has provided a list of what to consider.
Payslips and Bank Statements
Have these ready when initially looking into mortgage options. If you go to see a mortgage advisor, or look into getting a quote online, having this information to hand and up to date will make the process easier. Providing accurate figures is vital, as this will be thoroughly checked when your actual application for a mortgage is being assessed. Some lenders may ask for your last three months' payslips and statements. This is to determine how much they will lend you, based on your earnings to calculate affordability of monthly repayments, and your current savings to show any important financial outgoings.
Deposit
Proof of a deposit will also be required. Get to know the market and develop a feel for what your budget will stretch to. Consider aiming for a 10-15% deposit based on the prices of the properties you come across. Having this starting point will give you an advantage financially, as you will be in a better position to act when that dream home does come on the market.
Help to Buy ISAs
If you are a first time buyer, look into setting up a Help to Buy Individual Savings Account (ISA), as it can be a great way to save up for your deposit. When you open such an account, you can initially deposit up to £1,200. After that, you can put in up to £200 a month, so it is worth considering setting up a monthly Direct Debit. When you are ready to buy a property, your solicitor can then apply to the Government for an extra 25% on top of the total amount in your ISA. The maximum they'll give you is £3,000, so you could save up to £12,000 in order to make the most of this. If you are buying a house with your partner, then they can also do the same.
View First
Before submitting an offer for a property, you should definitely take a look around it first. Having this visual opportunity will allow you to picture whether the space suits your needs. Write a list of what you want in a house, and use a traffic light system to highlight what is most important. Sometimes sacrifices have to be made, so being aware of your priorities can mean less of a headache later on.
Solicitor
Have a solicitor in mind. If you submit an offer for a house and it is accepted, you will want to maintain this momentum by having a company in mind. Solicitors are a necessity to deal with the conveyance-related legal factors that will arise during this process, and most mortgage lenders will require you to have one. Either research online or visit them in person to gain a quote for their services. Going local can be handy, as it allows for visits between work commutes.
Mortgage in Principal
If you find yourself in a position where you expect to want to put an offer on a house soon, you can get a mortgage in principle. This is essentially what a lender agrees to lend you provided you pass their basic checks. Although they require basic information and may run a credit check, they will be more thorough when you apply for the actual mortgage. A mortgage in principle usually last up to three months, which can be handy if you find the sale of your initial choice has fallen through. However, a mortgage in principle may result in a footprint on your credit score, which in itself can affect your credit rating, so it might be wise to only go ahead with this if you are certain you will want to buy soon.
Overall, we cannot stress enough that any decisions you make should feel like the right ones. Buying a house will probably be the most expensive commitment you make in life. If you are doing so with a partner, then sit down and have a discussion about everything. List all the positives and negatives, and if, by the end, you are both still feeling that excitement and eagerness to act, then go for it!