Build a Moat Around Your House
Okay, this only works if you live in a huge mansion/castle/citadel, and if you do, you almost definitely stand out already. But why not build a moat anyway? It's a great way to stop the door-to-door salesmen, or the religious fanatics. Just leave the drawbridge up and you can't be bothered by anyone you don't know or trust. I'm aware this tip won't apply to many of you, certainly not me, as I hide from my current dilapidated flat-share, in a coffee shop where I'm free from the sound of doors slamming.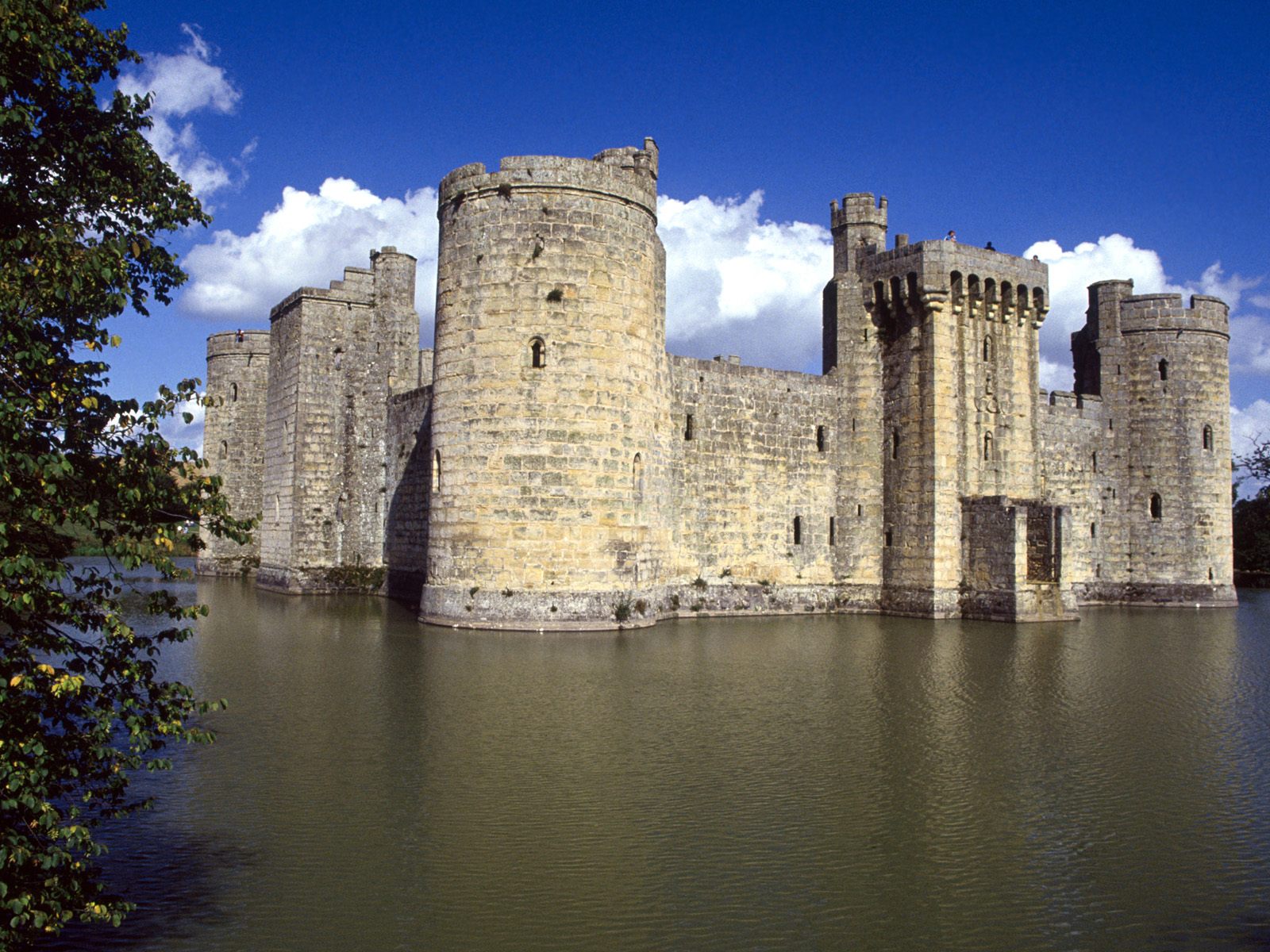 image source: http://www.citypictures.net/r-world-castles-256-bodiam-castle-and-moat-east-sussex-england-4022.htm
Build a Pond, But Leave it Empty
No one else has thought of doing this. This is essentially a large crater in your garden, which will definitely make your home stand out. Why not light a small fire in there and tell the neighbours your gardens been hit by a meteor? Get the press involved, you only live once! After the media attention dies down, fill it with water and you've got yourself a lovely pond for the fishes.
image source: http://www.virginmedia.com/science-nature/natural-world/natural-disasters-waiting-to-happen.php?ssid=10
Cover The Entire Exterior With Mirrors
This is quite pricey, but watching the reactions of passers-by will be absolutely hilarious. It's a long way to go for a laugh, but why the devil not? This is a fresh take on the transparent house, which was built in Japan and is, er… transparent. It's made out of glass, which is great for the natural light. Less good for privacy, but if you're the attention loving type who fakes meteor landings, then you'll probably love it. Why not do both?
Convert Your House into a Zoo
image source: 

http://www.bbc.co.uk/news/magazine-29014122
Paint Your House Exterior a Bold Colour
One sure-fire way to make your house stand out is to paint it an outlandish colour. Try a loud colour like red, pink or yellow. This will liven up your house and should make your neighbours green with envy. If not, paint their house green as they sleep. That'd liven up the morning small talk over the garden fence. The image below shows an entire street that has been painted in colours. I don't know about you, but I think it looks great. Get your neighbours on board and spice up your street!