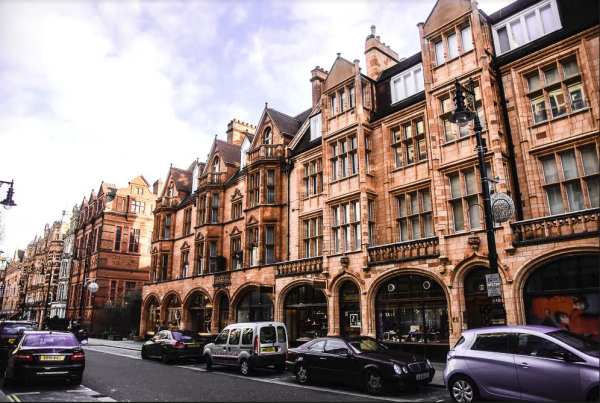 Recent findings over the last two years have shown an increase in gazumping across the nation as market values continue to grow at a steady rate, rising to 36 percent this year, from only 13 percent in 2015.
Gazumping is the name given to the act of a seller accepting a higher offer on their property than one already they have accepted with a buyer – the potential buyer who made the first offer has then been gazumped.
Peter Wetherell, CEO of Mayfair estate agency Wetherell, states that gazumping often occurs on highly sought after properties, which are typically coveted due to their location, quality, or price. The price could be either end of the scale – either an affordable starter home or a luxury ultra-prime property, which a second buyer is willing to offer more money for.
Gazumping is a frustrating, but a legal element, of the house buying process in the UK. To avoid being hit, a buyer needs to act quickly to ensure they get their survey and paperwork organised.
London is worst hit with gazumping rates across the UK
The real estate market in the UK has been shrouded with uncertainty over the past year or two due to Brexit, with house prices and demand rising, but numbers of transactions falling and the number of properties entering the market also on the decline.
The new study explored the frequency of gazumping across the country and discovered that property buyers in London are the most likely to be gazumped out of purchases with a significant 35 percent of buyers having experienced the sting since 2015. The South East region followed in second place, but at over half the rate of London at 16 percent.
Finding these regions at the top is not surprising due to both areas been home to the most expensive properties in the UK, with a current average house price of £481,345 in London, and £315,807 in the South East. These figures are notably higher than the £220,084 nationwide average.
The rest of the UK tends to fall around rates of six to seven percent, with the North West experiencing gazumping rates in nine percent of cases, the West Midlands at seven percent, and Yorkshire at six percent. Each of these areas has much lower market value averages than London and the South East.
Scotland is the least affected by gazumping with only one percent of buyers feeling the sting. The rarity is often believed to be because gazumping is illegal in the country. However, the case is due to Scottish law and practice, where accepting an offer in writing is legally binding and should the seller wish to accept a higher offer following this, a solicitor bound by Scottish law would be unable to act upon this as a code of misconduct. However, if a Scottish seller used a solicitor in England or Wales, this would not be an issue and is why gazumping can still happen in Scotland.
Typically, gazumping mostly affects areas with elevated property prices and high levels of demand where home buyers are desperate to secure their desired property and therefore push other buyers out of the running.
What can you do as a homebuyer?
The best ways to avoid being gazumped from a property purchase are to either buy in cash or if a mortgage is required, have one agreed in principle so that an offer can be made right away. Once an offer has been accepted, it's best to complete the mortgage application immediately so the purchase can be completed before any other high bidders come along and knock you off the ladder. A realistic offer will also go a long way.
If a buyer is looking to sell their own property before buying a new one, this can also hold up the process, and some sellers will not wait for buyers to sell their own homes, they will accept another offer should it come along sooner.
Finally, it's good to build a relationship with the seller. This person has lived in this property and probably has some sentimental values and attachments to it. A seller will not always choose the highest monetary offer if they think you and your family will benefit from it more or give it the TLC it requires. The seller ultimately makes the final decision, and if they feel the property will be well looked after in your care, that may make the difference of a few thousand pounds in a sale worth it to them.
Find Properties for Sale in London and the Surrounding Area: