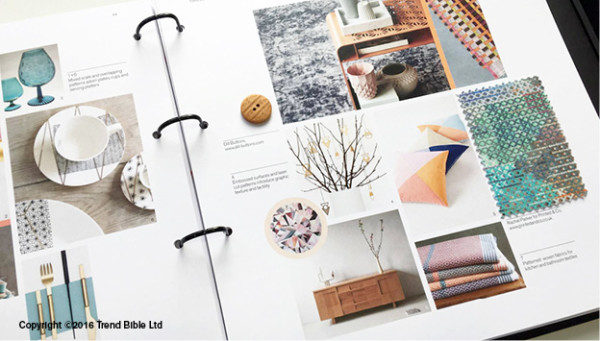 As we blow off the cobwebs after a turbulent 2016, what better way to step into the New Year than re-decorating your home? The interiors trends for 2017 are all about brightening our moods and having some much-needed fun with a tinge of glamorous reveries, as we investigate the top interiors trends for 2017.
Taking a look back at the trends that were prominent in 2016, we remember the Scandinavian Hyge-inspired neutrals and woven, lush fabrics that adorned our homes. However, for 2017, there will be a revival of bright, bold colours and textures but which trends from last year will be recycled with this new edge?
So without further ado, here is TheHouseShop.com 's decorating forecast for 2017 – Don't forget to follow our dedicated Pinterest board for some inspiration for your homes.
1. Welcome To The Jungle
January has got off to a freezing cold start but not to worry, things are heating up in the interiors world with jungle themed prints, featuring the very best of the flora and fauna of the tropics. Think Rio de Janeiro's 2016 Olympic's opening ceremony, celebrating everything green and lush, with so many fantastic prints available you will be spoilt for choice. If you are feeling emboldened with jungle fever, why not turn one of your walls into a tropical escape with some striking wallpaper?
Think large green ferns, naughty monkey's jumping through the jungle vines, panthers and jaguars dozing in the tree boughs and toucans and parrots chattering in the treetops. For more ideas, take a look at fantastic LA-based blogger, Justina Blakeney's ultimate jungle blog.
Not only will you tick the jungle trend box, but coincidentally, green is one of the top trending interior colours this spring, so you can kill two birds with one stone. We have selected some of the best examples of the jungle theme below.
Jungle Themed Cushion
If you are not feeling up to investing in new wallpaper, but would still like to give the trend a go, then you can update a neutral sofa with a jungle themed cushion. With so many options available online, at the moment, you are sure to find one to suit your taste.
Jungle Themed Home Office
If you work from home, why not re-decorate your home office with some jungle inspired plants? They will help to oxygenate your workspace to help you focus.
Jungle Wallpaper
Make a statement with some bold and beautiful jungle themed wallpaper, with top designer brands bidding to outdo each other in this area, never before have there been so many variations. From Osbourne & Little, Little Green and Graham & Brown's affordable version, there is something for every Jane or George of the jungle out there.
Jungle Fabric
Why not spruce up that old sofa or armchair, with some bright and funky jungle style fabric? To give an old antique a contemporary update, look no further for inspiration than this French love seat below, which was recently featured on Etsy for £933.70. If this is a bit out of your price range, why not look at these alternative fabrics.
For this trend think:
"Lush"            "Green Tones"           "Animals"
 "Organic Form"          "Wallpaper"
2. Opulence For The New Age
This trend is all about class and vintage, not Vegas on acid! In a welcome backlash to the over the top, Trump Towers-esq interiors that have been filling the halls of an oligarch's the world over, this delicious new trend is of vintage, cool and style. Avoid anything brash, loud and overbearing, bling is most definitely passe. Think instead of Baz Luhrmann's Great Gatsby set, soft, velvety fabric, a splash of gilt edges,  polished, reflective surfaces and curved generous lines mixed throughout, like creating a dreamy cocktail for the home. It's glamour done properly, that is with a feather-light touch, Art Deco has never been chicer.
Marks and Spencer have dedicated a large portion of their new homeware range to this style trend entitled Luxe Revival. This vintage inspired collection features all of the classic Art Deco themes, with geometric shapes, polished brass finishes and soft velvet furnishings. We have picked out some of our favourite pieces for you below.
Drinks Trolley
An easy way to embrace this new trend is to accessorise your home with some small furniture, mirrors, and decorations. This drinks trolley is a prime example to add a little touch of new opulence to your home, retailing at £299 from Marks and Spencer.
Art Deco Cabinet
Another way to incorporate this style into your living room is to invest in a statement piece such as this fantastic cabinet designed by Bethan Gray. Made of maple wood and featuring ombre colours which are stained by hand is our most coveted item from her new Shamsian Nizwa collection.
Cushions 
One can never have enough cushions, especially as they are so easy to update your living space and are cost effective too.
For this trend think:
"Art Deco"            "Great Gatsby"           "Old Fashioned"
"Glamour"            "Vintage Style"            "Gilt Edges"
"Soft Furnishings"
3. Muted Metals and Colours
Following on from the new opulence trend with its bronze finishes, this trend explores the muted and subtle end of the metal spectrum and combines it with the new neutrals and muted colour palette for 2017. This is one of the most versatile trends as you can choose to embrace the stark contrast of black and white or warm it up with light silver, brass and golds matched with dove grey, oatmeal, beige, blush pink and cream.
Brushed Metal Finished Kitchen
You can combine two trends at once, with the use of marble and brushed metal, both which are really hot right now. This kitchen is a great example of getting the most out of the two trends.
Alternatively, if you prefer warmer colours, you can opt for a brushed copper instead, as a tasteful and different splash back to your kitchen sink.
Don't just limit this trend to your kitchen, we have selected our favourite examples of living rooms and bedrooms which are decorated in this trend.
Small Accents 
With every interiors trend, there will always be the smaller pieces that can bring your room back up to date, without having to completely re-decorate. Here we take a look at some of the best examples of interior decorations that embrace this trend, from candle holders, cutlery, flatware, ornaments and cabinets.
For this trend think:
"Muted Tones"                "Brushed Metal"                     "Sophistication"
"Antique Brass"              "Neutral Colours"
"Gun Metal Grey"