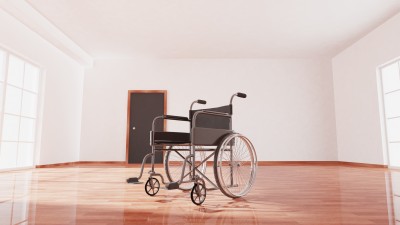 'Accessible property' means a home where the design and layout is free of barriers that might limit its suitability for some potential buyers. For example, a property with steps to the front entrance is unlikely to appeal to a wheelchair user.
For disabled and older people, good access can be a real selling point, and increasingly important to remember as the proportion of older people in the population continues to rise. And it's not just disabled and older people – how many young mums really want to drag a toddler in a buggy up a flight of steps just to get to the front door?
The message is that good access benefits everyone and the right access information can clinch a deal when you are selling. It's not just about wheelchairs. Needs of individuals vary enormously but we all need the right information.
Access information – what to include:
Emphasise parking (particularly offstreet), level or ramped access to the property, wide doors, mid-level switches and sockets, entrance level WC or bathroom, and entrance level bedroom(s). Is the property spacious enough for a wheelchair user to be able to move around easily? Remembering to show measurements is a big help.
A wetroom, especially one with wheelchair access will be a major plus as it can be used by anyone, including those with mobility impairments.   Does the property have an annexe? These can be ideal for a family member who wants to remain independent but with support available.
Power wheelchairs and mobility scooters are used by increasing numbers of people, so mentioning space to store and opportunity to charge these will again increase the desirability of the property for those who need the facility.
Selling Acccessible Homes
Select from our marketing options
 Multiple property adverts created for you 
 Featured property positions
 Distribution to 20+ property websites
 Banner advertising
 Newsletter database advertising
 Press release & Google news promotions
Contact us with your requirements
Other great sites to help you market an accessible property