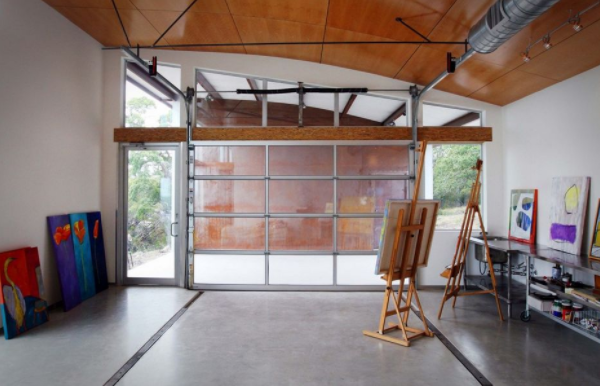 Whether you have a garage you want to convert or want to add a garage to your property, one of the first questions always regards the permission and building regulations that will apply to the project.  It is always best to check with your local authority as to exactly what applies to your property but there are some general rules that are countrywide. This post was put together with help from Trade Oak Building Kits
Basic planning rules
If you want to build a detached garage, then you won't need planning permission as long as you comply with all of the following rules:
Surface area less than 30 square metres

Be at least one metre away from the house

Be at ground level

Be made primarily from non-combustible materials such as oak frame garage
This means that in most cases, you don't need planning permission in order to add a garage to your property.  However, that doesn't mean you can go mad and add whatever you want as there are some limits as to what you can do.
Limits to permitted development
These regulations come under what is known as Permitted Development or PD but there are some things that limit the project.  For example, no outbuilding such as a garage can be on land forward of a wall that forms the principal elevation – this means the main outside wall of your house.
Garages need to be a single storey high and can't be over 2.5 metres or an overall height of four metres for a dual pitched roof.  That 2.5 metres must be at least two metres away from the boundary of the property.
When you are looking at the size and design of the outbuilding, you need to remember that no more than half of the area of land around the house can be used for outbuildings including garages.  You also need to avoid those verandas, balconies or raised platforms in the design and keep it simple.
There are also some further restrictions on areas such as within Areas of Outstanding Natural Beauty, National Parks, World Heritage Sites and also if the property is listed.
Converting the garage
If you already have a garage and want to change the use of it, then there are some rules that apply but again, a lot of work can be done under PD.  First, of all, check for damp, you may need to get a damp proofing report first, if there are any signs of damp.
You do need to have ventilation and that means a window of at least 450mm x 450mm that is located at least 110mm above the floor.  This helps to prevent damp and also to offer an alternative escape route in the event of a fire.  If you are unsure about where to locate it due to structural concerns, work with a builder or structural engineer.
You will also want to consider thermal heat loss – this means adding wall, roof or floor insulation to conform to the latest efficiency standards.  The exterior of the property must remain the same as before and there might be extra rules if your property is listed.  In some busy inner-city areas, you might be turned down the right to convert a garage if there isn't enough on-street parking and you have a car, so always check with your local authority.