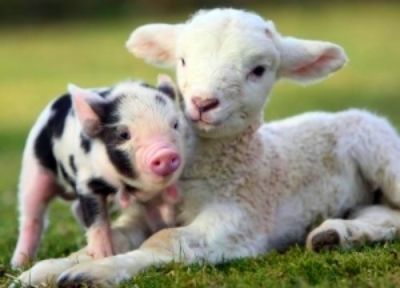 Noise is one of the most
common
reasons for people to fall out with their neighbours. Indeed, recent research by an insurer found that it was the biggest cause of complaints to local
councils
between January and September last year.
The
Daily Telegraph
reports that whether it is loud music or dogs barking, there is something about this issue that really gets under the skin of a
homeowner
. While music or parties may be annoying, what do you do if your neighbours have noisy animals? If you live in a rural area, problems with animal noise can be troubling, with the newspaper recently reporting the case of a homeowner struggling with the noise of their neighbours piglets.
We look at what you should do if youre worried about noisy animals in your neighbourhood.
Approach your neighbours first
Problems with noisy animals do occur the Telegraph recently reported that an East Yorkshire man was recently fined over noise from his cockerels.
Your first
step
should be to politely approach your neighbours to see if they can do anything about the noise. For example, feeding their animals at a different time of day may move the noise to a more reasonable hour. Your neighbours may not know there is a problem and a friendly chat can alert them to the issue and give them the opportunity to resolve the problem.
If you are unable to find a solution, you should then speak to your local councils Environmental Health department. They will assess the impact of the noise to see whether it constitutes a statutory nuisance. It helps your cause if you do keep a log of the incidents and make sound recordings of the noise.
If there is a nuisance, the council may then serve a notice that requires the noise to stop. If your neighbours fail to comply, this may lead to further steps being taken by the council, including prosecution.
It is worth remembering that some animal noises are to be expected, particularly if you live in a rural area. Complaining about the smallest of nuisances may make you unpopular in your local community and this may have more of an impact on your life than some animal noise.