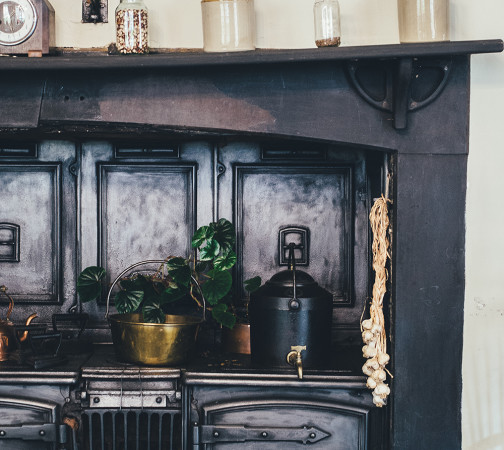 Farmhouse style kitchens never go out of style. Whether your home is a period property or a modern building, it is possible to add a timeless touch of warmth with rustic styling and quirky decorations to turn your kitchen into a welcoming space that is the beating heart of the home.
Genuine country kitchen styling is as individual as you are. Bear in mind that traditional kitchens have always been honest family spaces where life happens and evolves, rather than overly precious and carefully curated design statements. Instead of worrying about what's on trend, this is your opportunity to rediscover the enduring values of craftsmanship and sustainability, of simple charms and going with the flow.
If you're not sure how to transform your kitchen to give it that homely ambience, an experienced firm of traditional kitchen designers is your best starting point. They will advise on the right combination of kitchen furniture and appliances that you can combine with rustic cookware, charming china and quirky accessories to create a room that's hard not to fall in love with.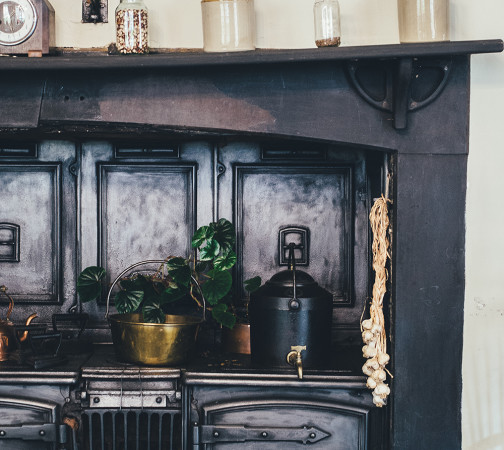 Variety is the spice of life
The hallmark of every authentic traditional kitchen is its eclectic medley of different elements – it's the total opposite to the overly coordinated 'matchy matchy' approach. Mix made-to-measure bespoke kitchen units with free-standing storage pieces, antique heirlooms with new furniture, quirky and conventional tableware to create a unique space that's full of intrigue and depth.
An old Welsh dresser will look great filled with pretty vintage china. A large wooden farmhouse table or island unit, perhaps with mismatched chairs or rustic stools, can be the focal point where everyone congregates at mealtimes or for an impromptu chat and a cuppa. It can also multitask as a food prep area and somewhere for the kids to do their homework.
Worktops made from reclaimed timber, glass fronted display cabinets and plenty of open shelving will work well alongside classic Shaker style units.
Work with your building
Many of the classic design elements of a traditional country kitchen are determined by the features of the building. It's important to work in harmony with original features where they exist. If you have a period property, you might want to
Draw attention to exposed timber beams to underline the period feel of the room. Think of using feature highlighting, suspend pendant lights or your well-loved collection of cast iron pots and pans.
Rather than creating more space by taking out an existing inglenook fireplace or Victorian chimney breast, use this original feature as a perfect backdrop for a range cooker or wood burning stove to add a real farmhouse touch.
Restore panelled timber doors or wall panelling to set the scene for your country kitchen, perhaps echoing the design in your choice of kitchen cabinetry and tying it all together with a heritage colour scheme.
Wherever possible, try to preserve existing original floors. It's hard (and expensive!) to better the historic charm and practical qualities of original parquet flooring, terracotta or encaustic tiles rustic flagstone floors.
Use genuine materials and techniques
To achieve an authentic rural ambience, the right choice of materials is key. Natural materials should be at the heart of your design scheme.
Choose a natural wood finish or a painted finish for your kitchen cabinets. White is the perennial favourite and can look stunning, but heritage pastels such as Sage Green, Duck Egg Blue, Rose, Grey and a raft of off-white shades also work well. Simple, clean designs embodied by classic Shaker style cabinets will give you that farm kitchen look, while furniture detail such as moulding and cornicing will add more sophistication.
Hard wearing worktops in natural stone such as granite, marble, slate, limestone are both practical and attractive. Wooden worktops including heavy duty end grain butcher's block worktops enhance the rustic feel.
Classic flooring choices include solid or engineered hardwood, whitewashed floorboards or natural stone.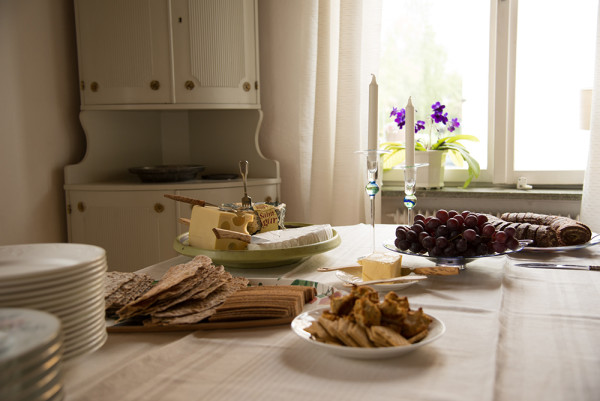 Pay attention to detail
Just because you're going for a relaxed countryside vibe, it doesn't mean that anything goes. Details big and small can make all the difference to the overall impression of your kitchen. Key features that you will invariably find in traditional kitchen design include
Large 'Butler' or 'Belfast' type ceramic sinks are perhaps one of the most important elements of a farmhouse kitchen. Designed for heavy duty use, the deep rectangular bowl shape and sturdy construction are incredibly practical or everyday use, whether you wash vegetables, pots and pans or the family dog!
Nothing says country warmth quite like an Aga, though many other brands also make great range cookers. Whether you're putting on the Sunday Toast, baking Apple Crumble, drying clothes or keeping a poorly dog warm, it's the heart of any country kitchen and so much more than a cooker. Range cookers now come in a selection of beautiful colours to contrast or complement your country kitchen scheme.
Beauty and practicality are the watchwords of a traditional kitchen. Why keep beautiful vintage china, stoneware or crockery hidden away in cupboards when they can be displayed on open shelves, ready for everyday 'grab and go' use?
Similarly, pots and pans can be hung up close to hand just above the cooker – from exposed wooden beams, suspended pan racks or Victorian Pulleymaid style hanging racks.
Complete your kitchen with vintage treasures and practical farmhouse finds that bring out your personality. Include mismatched crockery, your grandmother's white painted china or decorative knick-knacks from a bygone age.
For storage, use simple Kilner type glass jars, wicker baskets or rustic crates. Have old cast iron kitchen scales on display and wooden cutting boards to hand. Finally, accessorise with a little bit of greenery – a bouquet of flowers from the garden and some terracotta pots with fresh herbs on the window sill.