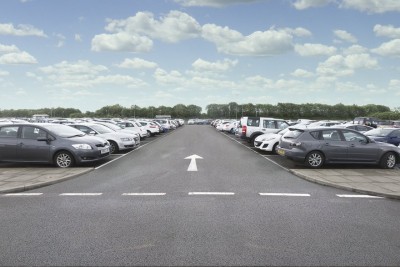 Experts say car parks are an increasingly sought-after investment, they can operate autonomously, 24 hours per day, are low maintenance and even have very little refurbishment costs.
Investors are searching for solid income opportunities and typically are seeing anywhere up to 10% per annum in yields, moreover, the focus should always be on the intrinsic value of an investment. At international airports such as Glasgow, space to park cars will always be in demand and investors are being savvy in realising this investment offers all they need for a guaranteed return which is completely hands off.
Availability of land to build car parks within congested areas is very scarce, therefore costs associated are very high and due to current demand for business developments in such areas, Glasgow has encouraged the build and operation of such car parks for the last fifteen or so years.
Due to the forecasted rise in passenger numbers, Glasgow Airport has suggested that by 2020 the number of long stay spaces will need to increase to 17,900 to meet the demand from travellers. This of course is great news for the investors of car parking spaces as collectively there are 4,500 spaces from the development company Park First.
The Park First investment did very well in 2014 managing a client base of around 92% occupied spaces for the year, 2015 is already substantially more busy with passenger numbers currently numbering around 20,000 per day.
All investors are keen to find opportunities that are low risk but giving high returns. This can often be a difficult task, but in the case of the Park First car park investment it is a simple task, investors received fixed income payments immediately in return for the Park First managed asset.
Parking spaces at the airport are on sale from £20,000 with a six year lease back agreement paying on average 10% per year to the investor. The investor holds the title deeds which have a 175 year lease. Naturally with the airport getting busier and bigger there is also scope to see capital gains on the parking spaces themselves.
As this is a commercial property investment, investors will soon come to realise it isn't too dissimilar from traditional housing, except without the hassle that often comes with buy-to-let investing.
In total, six car parks have been made available by Park First and FJP Investment have been on hand to assist investors throughout the whole purchase process, with 4,500 units being the original spaces available we are now of course way past the halfway mark of this number with investors realising the opportunity this investment offers, these 4,500 spaces make up the portfolio of parking spaces at Glasgow with further developments planned for Birmingham, Gatwick, Luton and Manchester throughout 2015 and into 2016.