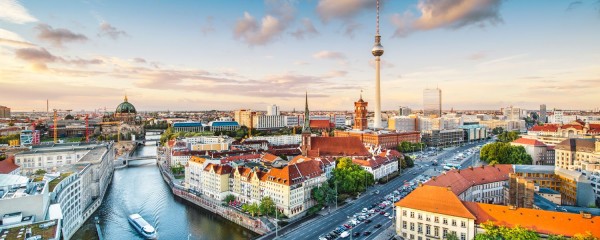 Germany was not always considered to be a desirable real estate investment destination, but things are changing. Germany is the most prosperous economy in Europe and today, its cities such as Berlin are some of the most attractive real estate capitals of the world.
German Real Estate
Germany's real estate market is one of the most stable in the region and it maintained its strength even during and after the global economic troubles of 2008–2009. The real estate industry in the country has been growing fast over the past three or so years. Real estate prices in Berlin, for example, had increased 12 percent year-on-year by the last quarter of 2016. The country is considered to be Europe's new haven for investment capital.
Berlin Real Estate
With a population of 3.7 million, Berlin is Germany's capital and its largest city. Berlin's population increased by 60,000 people in 2016 —the highest growth since the reunification of East and West Germany. The city faces a severe shortage of housing units with the market supplying only 11,000 properties when the demand is 20,000. The homeownership rate in Berlin stands at 14 percent. Rents are rising; Germans are now choosing to buy rather than rent. Fortunately, the ultra-low interest rates in Germany allows people who want to buy homes to access huge mortgages.
Berlin real estate market is vibrant, and the future looks bright. The city is now considered to be Europe's gateway. Berlin has been Europe's best real estate market for the last three years. It is a top tourist destination, receiving 25 million visitors every year. Additionally, it is a competitive technology hub with more than 170,000 tech startups. Most people can find jobs in Berlin because the unemployment rate is now at a historic low.
Like London and Paris, Berlin has established itself as a desirably liquid real estate market with a global appeal.
Real estate tax rates are in the 14–42 percent range. A person selling a rental property after holding it for ten years avoids paying capital gains tax in Germany. However, one will not enjoy this tax advantage if the asset bears their company's name.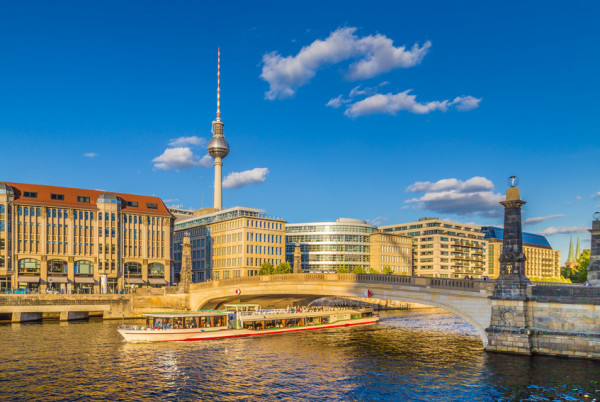 Berlin's Boroughs
Berlin has 12 administrative boroughs that are further subdivided into 23 neighbourhoods. The central districts are Mitte, Charlottenburg, Tiergarten, Kreuzberg, and Wilmerdorf.
Mitte, the city's central district is one of Berlin's most celebrated areas. Before the Second World War destroyed some of Mitte's buildings, it was the wealthiest district in Berlin. It was the core of the city's cultural, political and business life.
Charlottenburg is home to Schloss Charlottenburg — the palace Queen Sophie Charlotte commissioned in 1695. It attracts thousands of tourists every year.
Tiergarten is Berlin's, Central Park. The district extends from the central train station to the famous Brandenburg Gate. On a visit, one can see the Reichstag, Berlin Zoo, and the victory column. Investors or tourists exploring the city can check into the Grand Hyatt hotel located in this district.
Kreuzberg district once served as a military crossing point between West and East Germany. Some of the district's attractions are the Checkpoint Charlie Museum and the Jewish Museum Berlin, which attract hundreds of travellers every year.
And finally, Wilmerdorf district. It is one of the city's best places to live. Grunewald forest, the largest green area in Berlin, is located here and some of the city's best hotels such as the Savoy Hotel are here. Then there is Kurfürstendamm, the famous two-mile-long shopping street. People looking for apartments to rent or homes to buy can find good deals in Berlin's property listings.
An investor looking for new markets to expand into may want to consider Berlin real estate. It is vibrant with an ever-growing demand. The homeownership rate is low, and people can borrow huge mortgages. The time to buy property is now, and the place is Berlin.