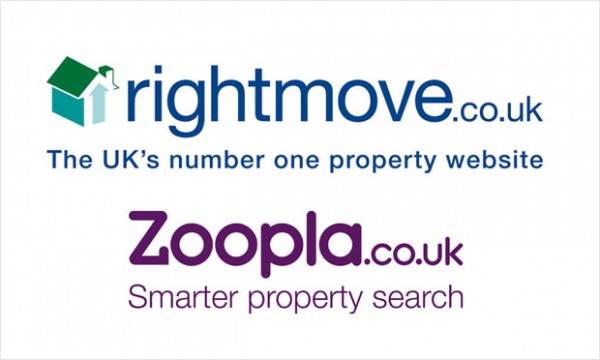 In the world of UK property portals it seems that home buyers seeking properties listed by UK estate agents have a choice that boils down to Rightmove or Zoopla.
Zoopla has reduced the number of UK property websites by buying them and killing off the brands.
These to date include:
Propertyfinder.com
Hotproperty.co.uk
Primelocation.com
Globrix.com
FindaProperty.com
UpMyStreet.com
Globrix.com.

So if you are searching for a property do you use both websites or just one?
Both property websites carry only UK estate agents listings and a quick search on both sites reveals similar results.(The House Shop search contains estate agents and private sellers properties)

Data from leading independent website monitoring company Nielsen indicates that, less than one in five (19.93%) house hunters using Rightmove and Zoopla Property Group visited both companies' websites in December. Four out of five (80.07%) users who visited a major property portal during December used one or the other, but not both.
It may be that web visitors have learnt that both property searches results contain  virtually the same estate agents listings?

Zoopla Says No To Duplication
Alex Chesterman, Founder & CEO of Zoopla Property Group said: "This data confirms what we have always stated and should serve to dispel a common misconception that the audiences between the major property sites are heavily duplicated. Consumers generally choose to use a portal for convenience as a one-stop-shop and therefore using multiple sites somewhat defeats this purpose. There is little duplication in terms of traffic and even less in terms of enquiries."
The estate agent forums are full of worries about the reduction in choice for their online marketing. Estate agents who cannot afford to advertise with Rightmove or Zoopla would effectively go out of business.
Zoopla seems to be about becoming the market leaders and traffic is the true test. On this front it seems to be behaind Rightmove.
Rightmove Domination
Rightmove has continued to set new records with more than 1.7 billion pages viewed across Rightmove over the first six weeks of 2013, up more than 20% on the same period last year.
Rightmove director Miles Shipside said: "It's hugely encouraging to see Rightmove's January traffic is being sustained. This means we have been able to put Rightmove member agents in front of more home-hunters than ever before at this time of year and help them 'prime the pump' ahead of the spring market. Many agents and developers are telling us they have already got a promising level of deals under their belt."
Property NOT on Right – Property Not on Zoopla
The House Shop receive thousands of visitors each day generated from Google search results. A new search term that;s are rising in popularity include  "Property not on Rightmove" and Property not on Zoopla".

The House Shop has been online since 2000 and these keywords have never driven traffic to the website. It seems something is changing is it the lack of choice?

Author : Nick Marr