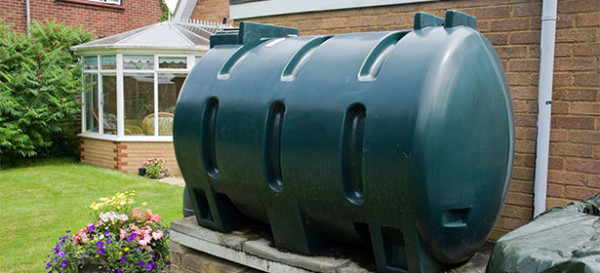 There are several hundred thousand homes in Ireland that aren't connected to a gas supply. Many of these properties are in the more rural areas and they rely solely on electricity to heat their homes and their water. As everyone knows, this can be a really expensive way to do it, so if there's any room in your garden, or maybe in an outhouse, it might be a wiser long-term investment to switch over to oil-fired heating.
It may also be the case that you've just bought a place that's oil-heated and you're feeling a bit nervous about it. Well, this post will soon give you a nice warm glow – a bit like the one your oil-fired boiler will give you!
Oil is much safer than you probably think
If you're feeling worried about the presence of a big tank full of fuel at the bottom of your garden, then you should stop right now! Home heating oil is actually one of the safer options; think about it, you quite happily turn on a gas tap and let flammable vapours pour into your kitchen through the hob, right? Heating oil isn't actually flammable and it doesn't produce any vapours – it only ignites when it's gone through the internal workings of your boiler. However, you shouldn't be complacent about safety – you should have your tank and boiler inspected annually by a registered technician to make sure everything's in order.
Oil can be very affordable indeed
As heating oil isn't supplied by the mains, you have to take a delivery two or three times a year. If you're paying for several months' worth of oil in one go, it can seem like quite a prospect, but companies like supersaveroil.ie always look to offer the best prices at any time.
Paying upfront can actually help you to watch your spending, in fact, as once the fuel is there, you watch your usage, rather than being stung by a surprise bill in January! Of course, if there's a real cold snap, you might have to get a top-up, but one way to save on the costs is to buy it in the summer when the demand – and the price – is much lower. Alternatively, you could bulk buy your oil with friends and neighbours to bring the unit and the delivery prices down.
It's very controllable and efficient
Older oil-fired boilers had just two settings – off and on (AKA freezing and baking). There were no temperature controls or thermostats so you could actually waste a lot of fuel. Thankfully, this is a thing of the past now, with modern boilers having very fine controls, timers and even radiator-specific thermostats to make the most of your oil.
Using a timer is a brilliant way to save fuel as if you know you'll be coming home to a cold house, the temptation could be to leave the boiler on all day (or just come home to a freezing house!). With a timer, you can just set it to come on 30 minutes before you troop through the door, giving you a nice warm welcome.