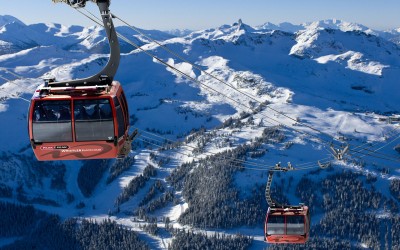 To get the most out of a ski property, consider resorts that live and breathe outside the winter season. Something to bear in mind when seeking ski apartments for sale is the altitude and length of ski seasons . Ski property that is situated near ski resorts that have longer snow seasons will mean higher returns both for you and your ski holidaymakers that you may rent too.
It's a fact that demand for property in year-round ski resorts such as Morzine, Les Gets, Chamonix, Serre Chevalier and Deux Alpes. There is so much to do in the Alps in summer now, people are coming out for hiking, biking, canoeing, whitewater rafting, climbing, fishing and golfing.
Resorts that are known for longer ski seasons include
Whislter Canada
Whistler has some of the most consistently reliable snow cover in North America with a winter season that runs from late November to late April, with skiing possible later in May on the Horstman glacier on Blackcomb.
Lech Austria
Great for Pre-Christmas snow , snow can measure at 1,450m, and in St Anton, 1,305m, which shares the same Arlberg region lift pass, is usually reliable, though the slopes in the former only reach 2,450m.
Cervinia Italy
At 2,050m Cervinia links to the highest ski area in Europe, with lifts going up to the Swiss frontier at 3,899m. It shares its ski area with Zermatt and both resorts have guaranteed snow during a long season.
Flaine France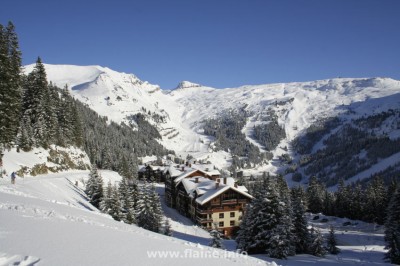 Flaine has one of the higher snowfalls in the Alps. There was a settled base of 3.30m at the beginning of March this year at the top of the main gondola and in a good winter over 4m is not uncommon.
Val Thorens
Val Thorens used to compete with Cervinia (2,050m), Obergurgl (1,930m), and others for the title of highest ski village in Europe.
Buying Ski Property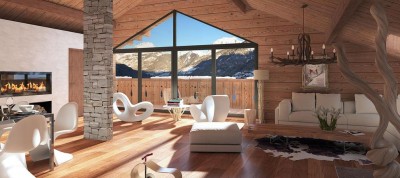 Just like any other type of property purchase abroad you will need to do your homework. Do your homework. Think about which area you'd like to be in, what sort of property you want and what it'll be used for.
Talk to the local tourist office to see if there are any investments or new developments planned.
If planning to rent out the property consider proximity to airports and flight routes, terrain suitability for a range of abilities, whether it's a snow sure resort (find out more using our Historical Snow Reports) and if there are summer activities in the region.
Understand all legal and taxation aspects of your potential purchase
Employ a solicitor that specialises in property law in your chosen country (in France a 'notaire' handles all legal aspects of your property sale/purchase).
Consider the 'leaseback scheme'. This helps to guarantee rental income.
Speak to a solicitor who specialises in the buying of foreign property to help you go through all the legal processes as every country has different rules and procedures.
Compare your bank foreign currency exchange rates to a specialist foreign currency exchange provider who can book rates in advance potentially saving thousands on a purchase.