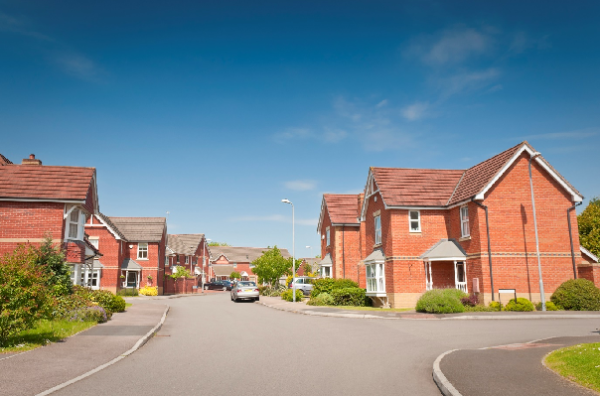 Despite initial concerns over the 'Brexit effect' on the property market, recent reports and figures indicate that the property market remains stable and healthy, particularly in Leeds where a local law firm can point to figures showing a year-on- year increase in activity for each month in 2017 compared to 2016.
This is particularly pronounced in the new build sector, where some months have seen enquiries double compared to the same stage of 2016. It is felt this has been helped by the Government's 'Help To Buy' scheme – which attempted to boost the property market and increase demand for new build properties – and also by low unemployment and low-interest rates.
New build property sector still strong
As the property market navigates its traditional quiet period over the summer months when people
tend to take stock and concentrate on holidays rather than house moves, it can still point to a strong
demand for properties and a general undersupply, with the new build sector fighting to keep up.
Across the UK there are more buyers in the market compared to a year ago, with the number of
sales up 4.6% in June 2017, compared to the same month last year when the shock Brexit vote took
place. This is according to property website Rightmove, who also claim that cumulative house sales
for 2017 year-to- date are on a par with last year, and this is despite the first few months of 2016
being boosted by the rush to beat the Stamp Duty deadline in April.
Of course the lack of supply makes the new build sector even more important, and certainly, that is
reflected in the success of Ison Harrison's New Build Property Conveyancing department. Set up in
February 2015 the department consists of specialist conveyancers who can help clients through the
sometimes complex issue of buying a new build property.
Different challenges exist, such as ensuring the legal process is progressing in line with developers' deadlines, understanding building regulations, discussing freehold/leasehold arrangements and assessing new build warranties, as well as the usual issues involved in the conveyancing process.
Specialist new build conveyancing department
New build conveyancing requires dedicated expertise but it also needs special relationships to be
built up with building contractors, developers and sales teams.
At Ison Harrison, one of Yorkshire's top 20 law firms, their residential property and new build property teams can advise on all aspects of buying and selling. If you are looking to move house and are considering a new build property, the team at Ison Harrison are here to help. Based in Yorkshire but covering the whole of the UK, visit the website to find out more: https://www.isonharrison.co.uk